In a tragic incident, Private bus runs over four-year-old girl in front of her house

Nagpur News : The Parpalliwar family was left in a state of agony and pain when a rashly driven travel bus ran over their four-year-old daughter Wednesday morning. The 'killer' bus driver managed to escape the scene and Ganeshpeth police have launched a massive hunt for him.
The accident, police said, occurred early Wednesday morning at around 7.10 am. The deceased Gunjan (4) was the daughter of Krishnakant Ashok Parpalliwar (38), a resident of old Telghani Road, Ganeshpeth, behind Sakhre Guruji School.
Early Wednesday morning, Gunjan was brushing her teeth in front of her house when the rashly driven and uncontrolled Travel Bus (MH 36 F 1590) ran over Gunjan. Fearing public wrath, the 'killer' driver escaped the scene leaving the bus on the spot. Tension and anger filled the atmosphere as the news like jungle fire in the area. Gunjan's parents and nearby residents immediately informed Ganesheth police while others were trying to pull out Gunjan from under the bus.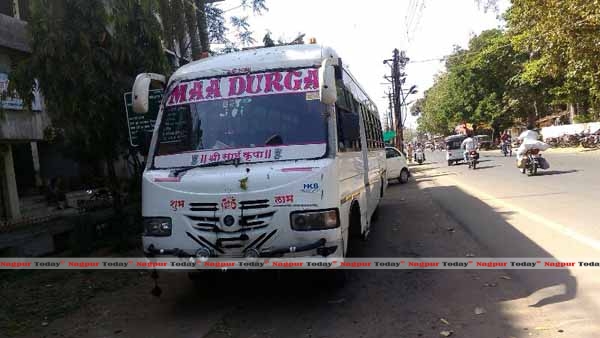 Police reached the spot and sent the body of Gunjan for post mortem to Government Medical College and Hospital after registering an offence under Sections 279, 304 (a) read with sub sections 134, 177 and 184 of Motor Vehicle Act against the unknown driver. Police have assured to nab the driver as soon as possible.