In a bid to help each other, Tutor with three students drowned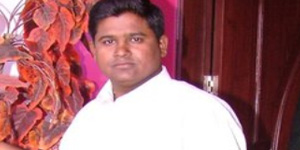 Nagpur: In an attempt to save each other from drowning, three students and their coaching class teacher met watery grave in Wainganga River while out on a picnic at Narsingh Tekali in Madagi village in Tumsar Taluka. The tutor had taken around 32 students of the coaching classes for the picnic on Sunday morning.
Bodies of tutor, Vinod Ingle and students, Roshan Andraskar (18), a resident of Swaroop Nagar, 19-year-old Narendra Bhimte (20), a resident of Date Nagar lay-out and Akshay Gajghate (19) have been fished out by the villagers.
Trimurti Nagar resident Ingle, who is also an advocate, owned a private commerce coaching classes at Gopal Nagar. Andraskar was twelfth standard student while Bhimte and Gajghate were pursuing final year BCCA.
Senior police inspector, N R Tandi of Tumsar police station told that the tragedy took place over taking out the volley ball that had gone into the river while playing. The incident took place after the lunch, around 4 pm.
"While playing volley ball, the ball went into the river. While Gajghate was trying to get the boll, he slipped into the river. Hearing his scream, Bhimte rushed to help but too started drowning. Later, Ingle rushed to save the boys and then Adsankar followed him," said Tandi.
He suspects that all four might have got trapped in quicksand and hence could not help each other to come out.
Cries of other students alerted the villagers who then rushed to save them. However, by the time the villagers could help out, all four had disappeared into the water.
Later, till evening, the villagers fished out the bodies. Tumsar police passed the news to their family members. Till night, the bodies were handed over to their parents after autopsy at Bhandara.
One of the students, who witnessed the incident but refused to be named, told that Ingle tried hard to save the other two but his efforts went in vain. "He was trying hard to pull them out. To help Ingle, Adsankar also gave a helping hand but too landed into trouble," he said.
Tandi told that a pal of gloom has spread among the students. "Everybody is shocked and numb. We have sent many of them to their homes but still few choose to remain to help the deceased's relatives," he said.
Ingle's relatives informed that he has been running the coaching classes since last many years. "More than 30 students of three batches had gone for the picnic. A private bus was hired and the group had started off early morning from the coaching classes," he informed.