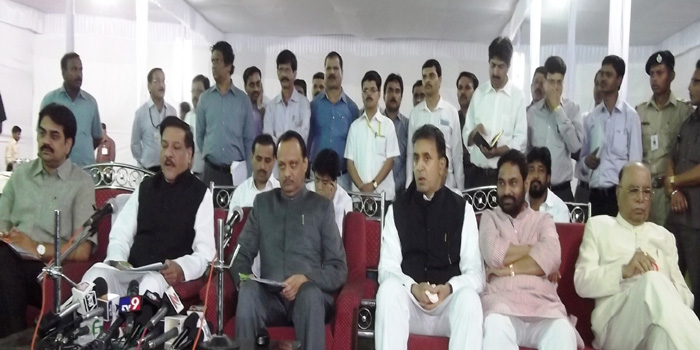 Nagpur News : As expected Opposing re-induction of senior NCP leader Ajit Pawar as deputy Chief Minister, entire Opposition on Sunday stayed away from attending the customary tea party hosted by Maharashtra Chief Minister Prithviraj Chavan on the eve of the beginning of winter session of the state legislature.
"There's no point in having tea with tainted deputy chief minister Ajit Pawar who is facing serious allegations of corruption and who has been re-inducted into the Cabinet," Leaders of Opposition in state Assembly and Council Eknath Khadse and Vinod Tawde, respectively, told reporters after a joint meeting of opposition parties.
The meeting was attended by Shiv Sena leaders Subhash Desai, Ashish Jaiswal and Diwakar Raote, MNS leader Bala Nandgaonkar, PWP leader Meenakshi Patil, BJP leaders Sudhir Mungattiwar, Girish Bapat and Devendra Phadanvis among others.
Senior NCP leader Ajit Pawar, against whom the allegations of corruptions were levelled in connection with approving the irrigation projects with cost overruns, had stepped down as deputy chief minister in September only to make a comeback recently.
Chavan, however, appealed to the Opposition not to disrupt the House proceedings. "We are discussing the issue in the Cabinet's meeting and will take a decision regarding the compensation package for cotton, paddy and soyabean growers. It will be announced in the legislature," he said.
Chavan added that the state election commission had earlier advised the government to avoid taking any major policy decision owing to the election code of conduct.