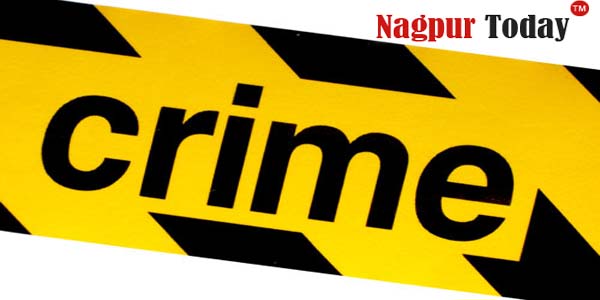 Nagpur: Around nine locks were broke open by the burglars to enter a jewellery shop at Manish Nagar from where they gained booty worth Rs 8 lakhs on Friday night. Besides this, burglars even targeted four more shops of the same area.
Jeweller Durgesh Sarpatne told TOI that 6 locks at grill, 2 in the corners of the shutter and one central lock were found broken open in the morning. Around 6 kilo silver ornaments and 210 gram gold valuables, kept in display at the counter were stolen from the shop.
Sarpatne, who was earlier having his jeweller shop at Shaym Nagar, has shifted his shop to Manish Nagar last year. "Not even a year has passed for the shop and it was burgled," he said.
This was the third time his shop was burgled. First incident took place in 2003 few moths after he had opened his shop in Shyam Nagar.
He claimed that every time he had filed a police complaint but none of his case has been cracked. "I don't know what police are doing in their investigation. They inspect the spot, took the finger prints, interrogate every time and at the end, there is no result. The same thing happened again and again," said Sarpatne.
Traders of Manish Nagar area claimed that the burglary cases occurred frequently in the area which is due to poor patrolling by Sonegaon police. They alleged that majority of the shops are on the main road and still the patrolling cops failed to notice any kind of mischievous act.
Friday night, Amol Paunikar's bakery shop was targeted second time from past one year. "Last time, they managed to enter the shop and robbed cash from the drawer. But this time, I had applied central lock which they couldn't broke and thus no loss was suffered," said Amo who added that only two side locks of the shutter were broken.
Paunikar's sister-in-law's beauty products shop in the same complex was also targeted followed by the neighbouring office of real estate. In both the case, thieve failed to gain entry but only shutter locks were broken. Thieve even attempt to burglar a cement godown located in another lane of Sarpatne's shop.
Residents claimed that the robbery and burglary cases under Sonegaon police station jurisdiction have increased comparatively. "There is always one burglary in every week," said a resident.
Paunikar alleged that police hardly patrol once from the main road but they didn't get down of the vehicle and take a look around. "Sonegaon residents are fed up of the rising burglary cases. Though cops claimed that the patrolling is regular in the area but it's of no use," he said.