Nagpur: Indira Gandhi Government Medical College and Hospital (IGGMCH) has become the first government medical college in the state which will be soon performing cochlear implant surgeries for the poor free of cost. The college has been brought under empanellment under the central government's Assistance to Disabled Persons for Purchase/Fitting of Aid or Appliances (ADIP) scheme.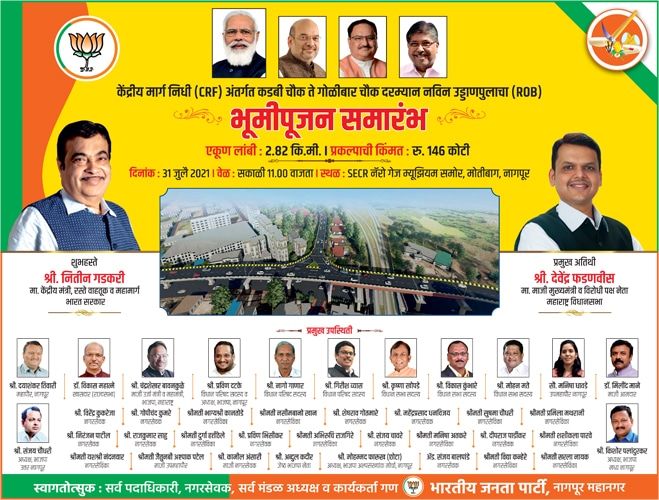 The cochlear implant centre will be inaugurated on Saturday by Union road transport minister Nitin Gadkari. The centre has been set up at the new surgical complex of IGGMCH.
On Saturday, implant surgeries have been scheduled on four children. Noted ENT surgeon from Hinduja Hospital and Padmashree awardee, Dr Milind Kirtane, as well as IGGMCH ENT department head Dr Jeevan Vedi will perform the surgeries.
Vedi has taken a yearlong training at Hinduja Hospital (Mumbai) to perform implant surgeries. Now, IGGMCH will not be entirely dependent on Kirtane. Besides, Vedi will also train other doctors of the department.
Dr Vipin Ekhar, associate professor at ENT department, said, "People with monthly income below Rs 20,000 are eligible to get free implants for their children. Otherwise, the implant and the surgery costs between Rs 7 and Rs 10 lakh. The scheme is only valid for children below five years of age."
Vedi said, "Now, the entire process of detection of hearing and giving implants will be streamlined. Paediatricians and the diagnostic department will play a big role in this."
A special post for speech specialist has also been created, who will keep a follow-up of the child for about three years. The audiologist's post will also be created soon. The hospital got help from the CM's office to create these two posts.
"Gadkari and DMER joint director Dr Prakash Wakode, a former IGGMCH dean, have taken efforts for approval of the centre," said Dr Ravi Chauhan, associate professor of the college. Dr Viral Kamdar, who is the advisor to Gadkari, pursued the project and bought the centre under empanelment of the central scheme.
But even after getting empanelled, the project was pending since the last two years due to delay in construction of the new surgical complex. As the year began, the surgical complex was ready but IGGMCH could not take any big decision in the last seven months because of suspension of dean Dr Meenakhi Gajbhiye.
Now, as IGGMCH pathology department head Dr Anuradha Shrikhande has taken the charge, various pending projects are likely to be put on track.
Shrikhande said, "We are proud to be the first GMC in the state to get empanelled under the scheme and provide free implants to the poor. The ENT department has worked really hard for this."