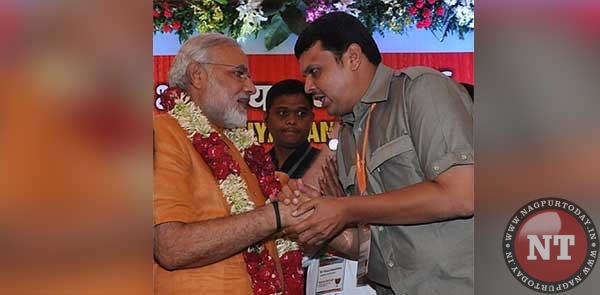 New Delhi: Prime Minister Narendra Modi will be voted back to power in the 2019 general elections, Maharashtra Chief Minister Devendra Fadnavis has said emphasising that the Indian leader is addressing basic problems of the common man through flagship schemes of constructing toilets, providing bank accounts and gas connections.
Fadnavis is currently visiting the US following a trip to Canada. After meeting investors and CEOs and attending a community reception in the city, he will visit Washington and San Francisco.
"In 2019, people are going to vote Narendra Modi again because what India could not achieve in 67 years, we have achieved a lot in the last four years,' Maharashtra Chief Minister Devendra Fadnavis told PTI in an interview yesterday.
"I won't say that nothing happened in 67 years but the path on which the country has begun its journey now, is something which was never thought of," he said.
Fadnavis said at a time when India is the fastest growing economy in the world, is developing infrastructure and technology, Modi is simultaneously addressing the problems of a common man. "We may talk about missions to the moon but even today 50% of the population does not have toilets. Look at that disparity. That disparity is being addressed by Modi," he said.
According to official data, Maharashtra has constructed the maximum number of individual household toilets under the Centre's flagship Swachh Bharat Missionscheme, followed by Gujarat and Madhya Pradesh. Till November last year, as many as 42.72 lakh household toilets have been constructed against the target of 66.42 lakh.