Nagpur: Institute of Management Technology (IMT)-Hyderabad inaugurated its 7th Batch (2017-19) for the two-year Post Graduate Diploma in Management (PGDM) on June 13, 2017 at its campus. With 43.5% girl students the IMT Hyderabad is turning out be one of the most preferred destinations among the girl students, this year.
"It is an achievement considering the fact that IMT Hyderabad does not offer any gender based extra score or points unlike many of the top B Schools. It was a rational and natural choice by the female students", said Prof. Dhananjay Singh, Chairperson Admissions at IMT Hyderabad. The campus reverberated with the zest and enthusiasm of budding future managers of the corporate world. While addressing the new batch the Director of IMT-Hyderabad, Prof.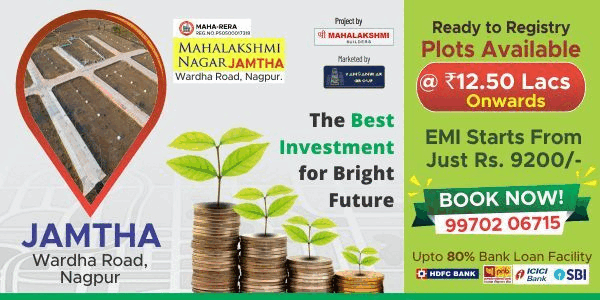 (Dr.) Satish Ailawadi emphasised the importance of emotional intelligence in today's management graduates. He advised the students "to focus not just on building your resumes but on building your skills with a special attention to emotional intelligence. It is extremely important for you to understand that people who have mastered their emotions are able to roll with changes. They don't panic."
The 2017-19 batch of IMT Hyderabad encompasses healthy diversity across various parameters – there are 56.5% male students and 43.5% female students, 44.5% of the students are from Engineering background and the rest 55.5% of the students are from Commerce, Arts, Management and other streams. The batch comprises students from various cities and towns across 22 states in India.
The inaugural ceremony was followed by two weeks long Management Orientation Program, which besides comprising sessions on basics of management, communication, case-study pedagogy, skill-orientations and subject introductions, also had outbound activities and panel discussion with corporate leaders. Outbound training programs were organized for the batch at Deccan Trails (Moinabad) on June 17, 2017 and June 24, 2017. The panel discussion was conducted on June 23, 2017 on the topic "Dilemma of a Management Graduate". The panellists for this discussion were Dr. Murali Padmanabhan, Sr Vice President, Virtusa Polaris; Sriram S.R., Director-HR, Arcesium (D.E.Shaw); Shameel Sharma, Managing Director, Kantar Group; Neha Richharia, Associate Director-HR, Cognizant Technology Solutions and Nihit Kumar Sharma, Associate VP, UBS AG.
Dr. Satish Ailawadi, Director at IMT Hyderabad, had earlier said, "The Industry centric approach has paid us well. Around 35 organizations have come to the campus for placements with a highest offer of INR 22.5 lakhs. The average remuneration for top 100 students has been close to INR 7 lakhs while average for top 50 offers has been 8.16 lakhs, this year."