Nagpur: As part of Doctor's Day celebrations, various activities were organized by Indian Medical Association. The celebration started with a Blood Donation Camp in the morning organized in association with Government Medical College and Hospital. A very relevant theme was chosen for the Blood Donation Camp "DONATE BLOOD-SHARE LIVES".
The Logistic Support was provided by Government Medical College and Hospital under the guidance of Dr S Parate and Dr Anupama Gupta.
The event was coordinated by Chairman of Indian Medical Association (Nagpur Chapter) Dr. Pravin Sagole and Co-Chairman Dr. Ashish Khandelwal.
The evening session was held at IMA's J.R.Shaw Auditorium. MLA Dr Ashish Deshmukh was the Chief Guest and Vice President of Indian Medical Association Maharashtra State (IMAMS) Dr. Warsha Dhawale was the presiding officer for the event.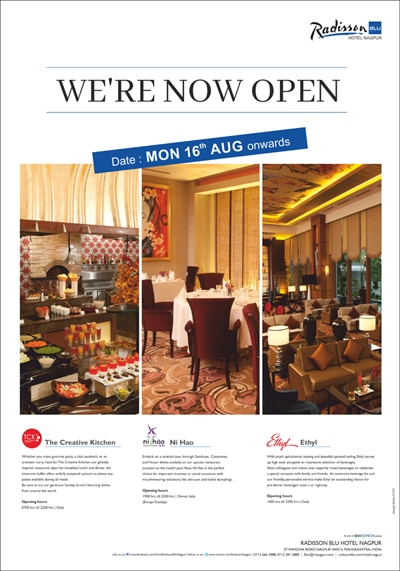 Following IMA's tradition, senior Doctors who had contributed not only to the medical profession but also to the society at large were felicitated on this occasion. IMA President Dr Avinash Wase accorded a warm welcome to the guests.

Dr B K Sood, Dr. Prabhakar Medpalliwar, Dr. Kishor Mohril, Dr. R.S.Trivedi, Dr. Damodar Wahane, Dr. Sanjeevani Dharkar were felicitated for their social services along with the services in medical profession.
Editor of Sakal Shaliesh Pande and In-Charge of Dhantoli Police Station Police Inspector Dhantoli Rajan Mane were also felicitated for their services rendered to the society. Dr. Vikas Mahatme was felicitated for being nominated as Member of Parliament. Dr. Anup Marar was felicitated for receiving Rising Star of Asia and Squadron Leader Dr. S K Mukerji was felicitated for his special achievements.
Dr. Nirmala Vaze, Dr. Pragati Khalatkar, Dr. Kshama Kedar, Dr. Shilpi Sud and Dr. Sharmila Kulkarni were felicitated for presenting a Pelvic Anatomy Workshop in FIGO International.

Meritorious children of IMA members who have proved themselves by excelling in academics, sports and extracurricular activities were also felicitated on this occasion. Dr. Manjusha Giri, Dr. Pravin Sagole and Dr. Vikram Alsi worked hard to make this Programme successful. DrVarsha Jhunjhunwala and Dr Sachin Sadawarte werethe MOCs for this event.
Tree plantation drive in a different way was initiated to save the environment. A Sapling of Ashoka tree was given to everyone to plant it around their house or premises and to take care of the planted tree. Dr. Ramvilas Malani & Dr. Kush Jhunjhunwala & Dr.Vikram Alsi were coordinated for this Tree plantation Project.

IMA Diary-2016-17 was given to all IMA members on Doctor's day. The diary contains the important features like DoB (Date of Birth) and Marriage Anniversaries of all IMA members, with phone number emergency contact number and important articles related to Diabetes, PPS social security scheme n important laws needed in day to day practice.