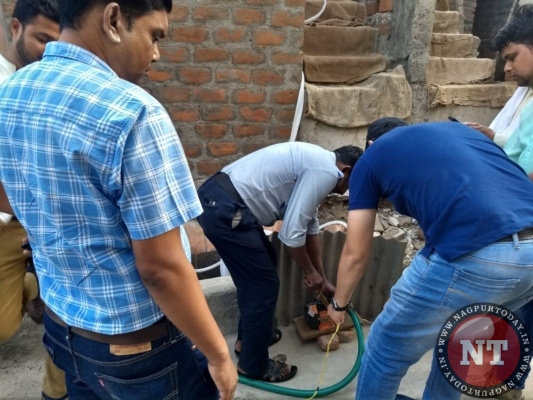 Nagpur: Avinash Aadmane (Name Changed), resident of Omkar Nagar had a lodged complaint that, at his tap especially in every summer, fully pressurised water supply automatically turns into very low pressure water supply. He was in confusion about sudden low pressure supply at his residence and want to know How? & Why?
However, he was surprized to know that while working on to resolve Aadmane's complaint OCW's Zonal Team detected a Tullu Pump (Booster Pump) illegally installed at his neighbour's residence which is fetching more water and creating artificial low pressure supply at Aadmane's tap.
Similarly, recently a vigilant citizen Dinesh B (Name changed) called OCW Call Centre about low pressure water supply at his home in in Sindhi Colony, Khamla area. When and OCW team searched and raided , they found same reason: Tullu pumps (Booster pumps) mushroomed at every lane creating artificial water shortage in entire locality.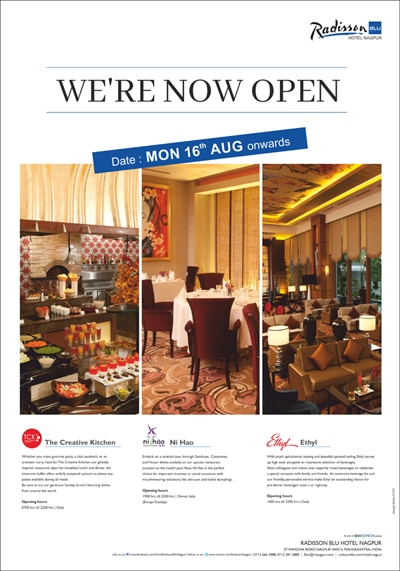 It may be mentioned here, with the scorching summer heat of Nagpur that is already hovering around 45 degree Celsius mark, in such condition it is often seen that some people start using (illegally) the Booster (Tullu) Pumps to fetch more volume of water. Thus, they not only snatch water from others which is not just unlawful but is also immoral. Using booster pumps is a punishable offence as per NMC's water bylaw and strict legal action may be initiated against the defaulters.
NMC-OCW this year has not only decided to initiate legal action against the culprits but has planned to go for disconnection of tap connection also For this, the Nagpur Municipal Corporation (NMC) and Orange City Water (OCW) have already started a massive "Tullu Pump Seizure Drive" all over city.
OCW also creating awareness neither among people for nor to use Tullu Pump and announcement vans moving in areas to stop these people from illegally fetching more volume of water and which ultimately creates low pressure or artificial water shortage problems for other residents in localities.
NMC-OCW teams have already seized over 105 Tullu pumps in just few days. In the past few days, NMC-OCW seized 17 pumps from LaxmiNagar zone- 9, Dharampeth -6, Hanuman Nagar zone-2,Dhantoli-26, Nehru Nagar 10, Gandhibagh 1, Satranjipura -7, Lakadganj-22, Aashi Nagar- 13, Mangalwari -9. Total -105
It may be mentioned here as per the NMC's Water Rate Bylaw "If a booster pump or any other contrivance is connected directly to the communication / supply pipe then in such an event, the Executive Engineer or his authorized representative in addition to disconnecting the water supply shall seize such contrivance without notice and the Consumer shall be prosecuted by the Corporation. The seized material shall not be returned in any case: Provided that the cost of restoration of water supply shall be borne by the consumer".
Further as per Indian Penal Code its crime too. As per IPC 430: Section 430 of the Indian Penal Code Mischief by injury to works of irrigation or by wrongfully diverting water.
Whoever commits mischief by doing any act which causes, or which he knows to be likely to cause, a diminution of the supply of water for agricultural purposes, or for food or drink for human beings or for animals which are property, or for cleanliness or for carrying on any manufacture, shall be punished with imprisonment of either description for a term which may extend to five years, or with fine, or with both.
OCW-NMC appeals citizen not to use booster (Tullu) pumps. They also appeal the vigilant citizens if they find booster pumps being used they should inform the OCW's 24×7 Toll Free Helpline at 1800-266-9899 or similar information can be passed on OCW CGRC at 7280903636 to Zonal Managers/NMC Delegates at NMC-OCW Zonal offices.
Tullu Pump seized from various zones till from May 1 to May 17