Ikea Arrives in India, Tweaking Its Products but Not Its Vibe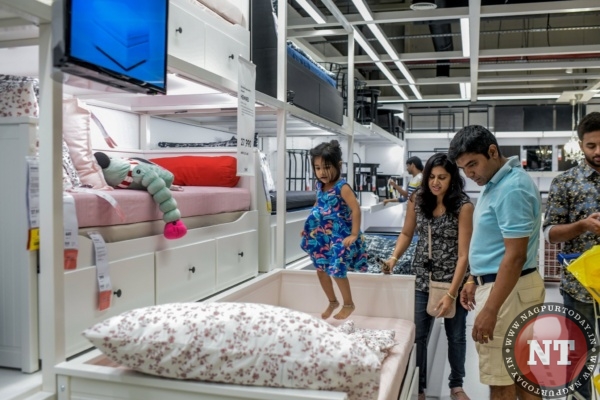 HYDERABAD, India — Parina Lamba, 4, knew what she wanted in the new Ikea store here, the first by the Swedish retail giant in India. She hopped onto a daybed on the showroom floor, lay down and would not get off.
"She didn't sit on any other bed," said Parina's father, Sarav Lamba, one of about 7,000 people to get early access to Ikea's store a few days before this Thursday's grand opening.
Mr. Lamba was sold. The Hemnes bed was like none other he had seen in Hyderabad, featuring a pullout tray that allowed it to become a double bed — perfect for when Parina's grandmother came to visit, he said. At 39,970 rupees, or $582, with two mattresses, the price was fair, he added. And as an engineer, he was looking forward to putting it together with his daughter's help. "I love D.I.Y.," he said.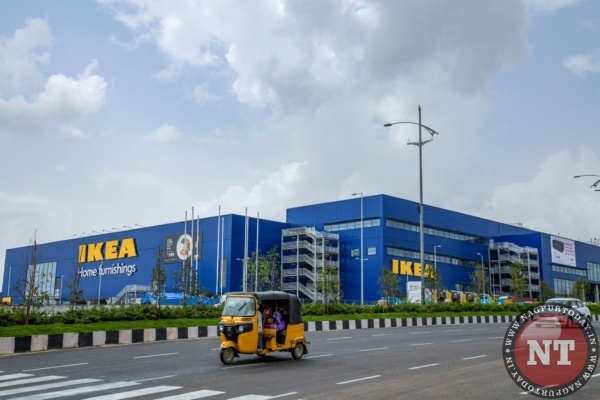 Ikea, the world's largest furniture retailer, is betting that millions of middle- and upper-class Indians are similar to the Lambas. Six years after it was first planned, the 400,000-square-foot store in Hyderabad is the first step toward fulfilling Ikea's ambitions in the country, with more outlets scheduled to debut in Mumbai, Bangalore and the Delhi area in the next two years. By 2025, the company hopes to have 25 stores in India, some of them in a new, small format.
Ikea's opening in India — and its subsequent success or failure — is likely to become a case study for other international retailers.
India's retail landscape is complex. With a growing middle class, its 1.3 billion people buy about $30 billion a year of furniture, lighting and household items like bed linens and cookware, according to Technopak, an Indian consulting firm.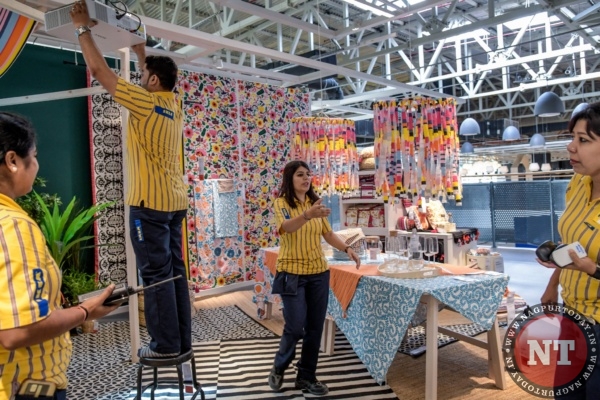 But despite the efforts of a few local chains, 95 percent of those goods are sold through small shops that offer custom-built products, usually specializing in one category such as wooden furniture or lamps, and offer free assembly and delivery.
"The consumer in India is kind of pampered," said Ankur Bisen, who heads Technopak's retail and consumer products division.
Ikea stores are the polar opposite. Part showroom and part warehouse, they are sprawling outlets that are far from city centers with mazes of giant bins and floor-to-ceiling shelves. Ikea's brand signals affordable, mass-produced and functional, and its design aesthetic is lightweight and lean, in contrast to the heavier, bulkier furniture traditionally favored in Indian households.
Yet Ikea, with its reputation for good value, also appeals to the bargain-hunting nature of the Indian shopper.
"In India, a lot is driven by the price of the goods and not so much about the quality," said Anil Talreja, a partner at Deloitte's India arm who works with retailers.
All of this has forced Ikea to rethink its product lineup and store operations for India. Although the Hyderabad store has the classic Ikea layout, what's on display is somewhat different.
Given India's lower income levels, the store features hundreds of products — from dolls to spice jars — priced at less than 100 rupees, or $1.45. In some cases, Ikea is selling a product in India for less than it charges elsewhere. In other instances, the company is tailoring it for local tastes. For example, most Indians do not use knives to eat and primarily want spoons, so the company ditched its children's plastic cutlery packs and instead sells four spoons for 15 rupees, or 22 cents.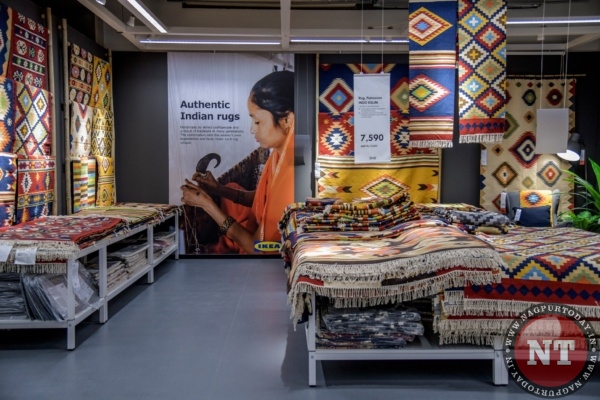 Ikea employees also visited about 1,000 homes in various cities to understand how people lived and what they needed. Indian families spend a lot of time together, with relatives frequently popping in, so the company added more folding chairs and stools that could serve as flexible seating.
Indian women are also shorter than Europeans and Americans, so the company decided to showcase some cabinets and countertops at lower heights. And with children often sleeping in the same room as their parents until they are in elementary school, its model bedroom squeezes in a child's bed amid all the other furniture.
"We want to be as relevant as possible," said Nick Elliott, an Australian who heads interior design for Ikea's Hyderabad store. Even the cafeteria caters to Indian tastes, with biryani, samosas and vegetarian Swedish meatballs on the menu and 1,000 available seats, more than any other Ikea in the world, to accommodate the more leisurely dining style of Indian families.
Figuring out how to adapt Ikea's furniture was more difficult. Some items popular in the United States, such as untreated pine furniture, do not endure in south India's hot and humid climate. Metal or wooden furniture needs small risers to lift it off the floor since people frequently clean their floors with water.
Import duties and other taxes can raise the cost of an Ikea chair or cabinet by 30 to 50 percent. That forced the company to price many imported products higher than it does elsewhere in the world.
"We're still not as affordable as we want to be yet," said John Achillea, who oversees the Hyderabad store and its 950 employees after running Ikeas in St. Louis and Sunrise, Fla.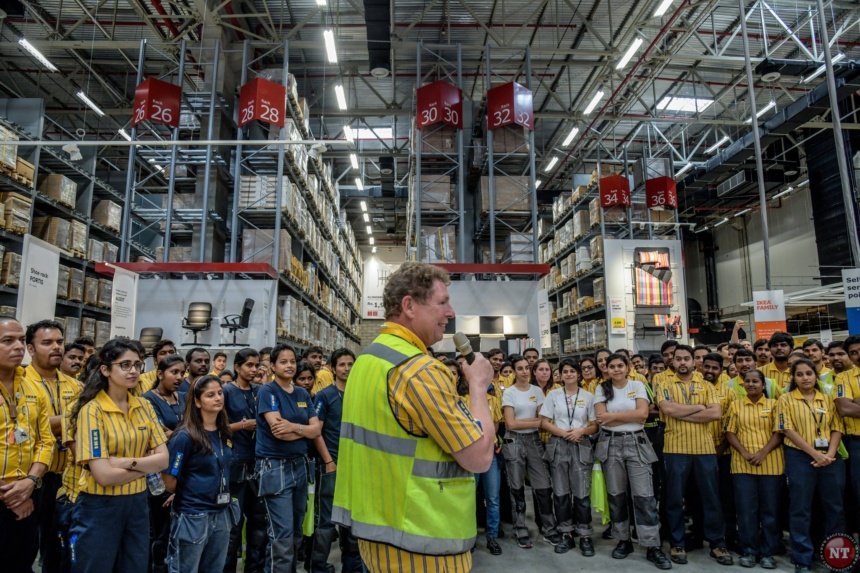 Ikea also added 150 assemblers to its Hyderabad store, and it is working with UrbanClap, a home services company, to offer customers like Mr. Lamba the option of hiring a trained carpenter to put together his daybed for about $10.
The quest to keep lowering its prices in India has prompted Ikea to seek new local suppliers. The company is getting carpets, pillows, mattresses and even some of its popular Ektorp sofas from local manufacturers. Globally, Indian suppliers sell about $400 million of goods a year to Ikea, primarily textiles. Over time, the company wants to expand that to other categories.
India's government is also pushing the company to "buy Indian," since it requires foreign-owned, single-brand retailers to tap local suppliers for at least 30 percent of the value of the goods they sell in the country. Ikea predicts it will initially come in at 19 percent, although the company will be able to meet the legal requirements for the first five years with the help of its purchases of Indian-made products for its global stores.
Mr. Achillea said finding more Indian suppliers will help the company in other ways. "Ikea is about volume," he said. "Producing more locally, more Indian-relevant products, that will drive the prices lower and then obviously the volume goes up."
In Hyderabad, Ikea is in an area known as Hitec City, where thousands of new apartments are going up and multinational tech companies like Amazon, Dell, Capgemini, Tech Mahindra and Deloitte have offices. Many customers at the store last weekend worked at those companies or were familiar with Ikea from other countries.
In the city's traditional furniture district, Nampally, furniture sellers said they were not worried about Ikea stealing their business. The new store will get people excited about buying furniture, they said, and customers will come to check out the local options, too.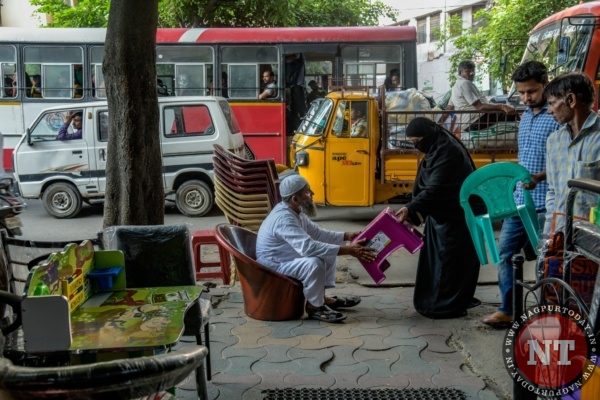 Srinithdas Mundhada, whose 45-year-old store sells metal furniture like storage cabinets and cheap plastic chairs and stools, said that he and his family have already gotten adept at competing with big foreign-owned retailers.
"We are cheaper than Amazon," he said. "We welcome Ikea with a warm heart."
– NY Times