Employability of students is a great concern today for everyone, including students, parents, Teachers, Colleges and Administrators! Employability enhancement Programes as "Add on Programes" to regular College Students is an effective step in this direction. Indira Gandhi National Open University (IGNOU) Nagpur Regional Centre has organized 'Gyan-Kaushal Manthan' a Discussion Forum Meeting with Principals of Engineering and Polytechnic colleges at Nagpur. Shri. Gulabrao Thakare, Joint Director of Technical Education was the Chief Guest.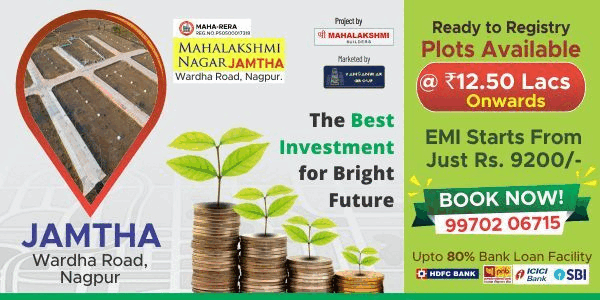 The Meeting was inaugurated by Shri. Gulabrao Thakre and Dr. P. Sivaswaroop, Regional Director of IGNOU Nagpur Regional Centre by lighting the lamp and garlanding the idol of Maa Saraswati.
In his welcome address Dr. Sivaswaroop explained the objectives of the meeting. He said that today's young generation is multi talented and multi capable. Their energies and capabilities be channelized for their better future. "Add on Programes" of IGNOU for knowledge and skill updation of the students is a small step in this direction. He said that IGNOU is a Central University with all the 712 Districts under its jurisdiction and few centres in foreign countries. Today it is one of the Largest Universities in the World with 3 Million students.
This Global status of IGNOU is achieved with its international quality in study material & the inbuilt quality embedded procedures. Dr. Sivaswaroop said that many will have a doubt on how one can learn practical skills through distance mode. He explained that practicals are compulsory component in skilled based programmes and are held at reputed institutes like Institute of Science for BSC, MGIMS Sewagram for Doctors and Geo Informatics at NRSC ISRO Nagpur. Attendance in these lab sessions are compulsory and external examination are held at the end of the session. Until a student successfully completes the lab sessions and exams their certificate is not awarded.
Shri. Gulabrao Thakare, Joint Director, Technical Education in his address said that it was a old concept that IGNOU is a centre for continuing education for those who are employed. Today he is happy to note that IGNOU has come forward with skill based courses to improve employability of the graduates. Many of the engineering graduates are not getting job due to lack of practical skills and AICTE has included compulsory internship for the engineering students. Shri Thakare emphasized that there should be difference in skills for employment, skills for better employment and skills for highly educated like Ph.D. He advised the colleges to spare their laboratories during vacation for collaborating with IGNOU & in providing skills to the students.
Shri. Senthil Raj, Assistant Registrar has explained around 12 certificate courses suitable for engineering students. Dr. Y. Venkateshwarlu, Assistant Regional Director gave the academic contents of these courses. The courses include Information Security, Geo Informatics, Functional English, Communication and IT skills, French Language, Business Skill (for would be entrepreneurs) etc. It is also said that IGNOU has several programs suitable for teachers and nonteaching staff of the colleges.
Several prominent colleges like LIT, Shri Ramdeo Baba College of Engineering, KDK College of Engineering, Rajiv Gandhi College of Engineering, Raisoni College of Engineering, Nagarjuna Institute of Technology, Priyadarshini College of Engineering, Babasaheb Ambedkar College of Engineering, Tulsiramji Gaikwad College of Engineering, Cummins College, St. Vincent Pallotti, Engineering colleges and Govt. Polytechnic, Priyadarshini Polytechnic participated and in most cases their Director or Principal attended. The participants interacted on various issues like the counseling classes, the lab sessions, the evaluation system, possibility of IGNOU centre in their colleges etc. it is felt that some of the courses are extremely useful for the students and "Gyan Ganga Awareness Meeting" will be held at the colleges.