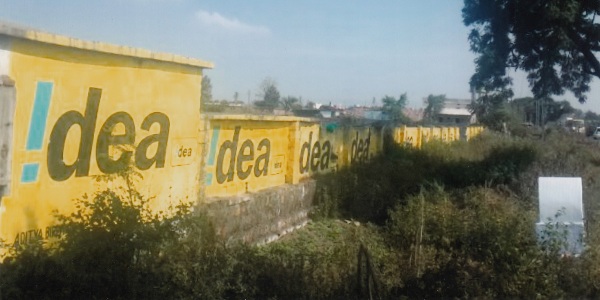 Nagpur News.
An advocate Ramesh D. Gopalani has approached Kalmeshwar police station and lodged a complaint against the leading internet and mobile service provider Aditya Birla Group's company Idea Cellular for painting the boundary walls of his property with series of Idea advertisements without taking any consent from him. The property is located on Katol road at Khasra no. 58/1 and 58/2, (PH-103) having bandobast no.9 in Mouza Fetri.
Gopalani, 65, who resides in Raj Nagar had purchased this 5.5 acre property some years ago and erected boundary wall around it. Gopalani and his elder son Nitin were planning to construct a banquet hall and other facilities for marriage and other cultural purposes. When they visited the site about one and a half months back, they were shocked to notice that boundary wall upto 500 feet was fully painted with brand logo of Idea. They even found a portion of boundary wall demolished, which they suspected must have damaged in the process of painting.
Talking to Nagpur Today, Nitin Gopalani informed that they found the bamboo partition to cover up the nullah situated beside their property. He said this could have been probably done by the company's laborers. "The wall might have broken in this work only. We also found that the raw material worth Rs 5 lakh kept inside the property was also stolen as the demolished wall served the safe passage for the thieves."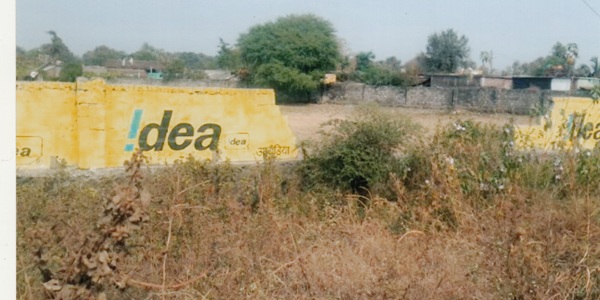 Nitin, 33, told that they immediately mailed the company's officials and also dashed letters at its head office at Pune and also at its local office at Girish Heights on Kamptee road here and complained about the incident. However, despite communication made on many ends they did not receive any reply from the company.
Later, Gopalani came to know that city lawyer Anil Mulchandani handle the company's legal affairs in Nagpur. Both father and son contacted Mulchandani and handed over the complaint to them who further forwarded it to the company's office. However, Mulchandani's communication too did not receive any reply.
When the duo approached Mulchandani after due course of time, he informed that he was yet to receive the reply and hence they could approach police for help.
Gopalani then approached Kalmeshwar and filed the written complaint in which he claimed the theft caused by demolished wall to the tune of Rs 5 lakh. Also he complained against Idea for using his property for ads display without their knowledge.