Nagpur: As part of the 83rd anniversary celebration of Indian Air Force, an 'Air Fest-2015' will be conducted on September 27, 2015 from 10 am to 12 noon at Headquarters Maintenance Command, Indian Air Force, Vayusena Nagar, Nagpur.  The aim of the 'Air Fest' is to showcase various facets of Indian Air Force and motivate the youth of Nagpur to join the Indian Air Force.
Wing Commander Samir Gangakhedkar, PRO Defence, intimated that displays planned towards the event include Formation Flypast by MI17 V5 Helicopters and Avro aircraft, aerial display by powered Hang Glider and Aero Modeling.  'Akashganga', the sky diving team of Indian Air Force, comprising most dedicated, skillful para jumpers of Paratroops Training School, Agra will exhibit their skills during the show.  The other attractions of the event will be 'slithering' by Commandos of IAF and a breathtaking performance by the Air Warrior Drill Team (AWDT), which is the unique drill team projecting the dynamic and vibrant image of Indian Air Force.  The 'Air Fest' will conclude with a thrilling display by the famous 'Sarang' Helicopter Display team flying the indigenously built ALH Dhruv helicopter.  Static display of some IAF equipment will also be part of this Air Fest.  Publicity stall will also be available to address queries regarding various career opportunities in IAF.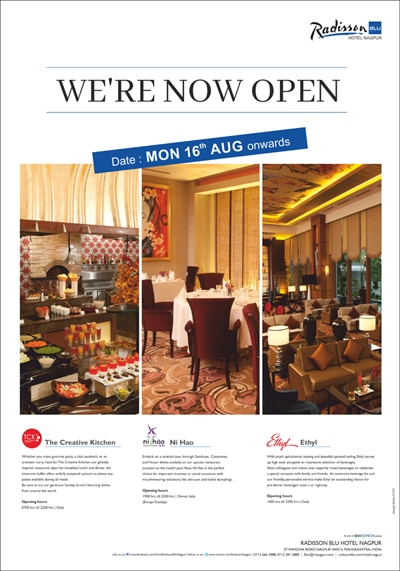 In addition to distinguished civil dignitaries of Nagpur, Air Warriors, Air Force Civilians and their families, number of students of various schools and colleges from Nagpur City are expected to witness the event.  Glimpses of these adventurous activities during the show would instill sense of patriotism and enable higher level of motivation among the students to choose IAF as a career option also.