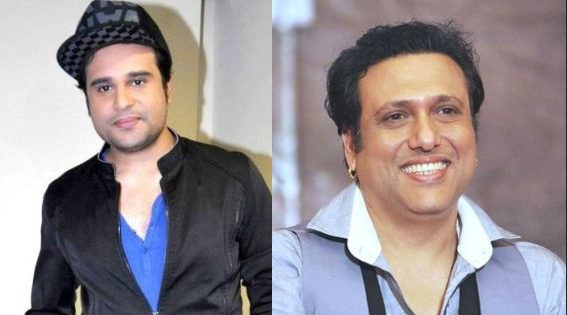 Nagpur: Renowned Comedian Krushna Abhishek visited Nagpur recently along with wife Kashmira Shah and Rishab Chauhan for promotion of their upcomimg film 'Marrne bhi do yaaron.'
They visited some garba event to promote there movie which is going to be released soon. This is comedy movie which one can enjoy with family.
Krushna shared journey of the film's shoot and explained that how entire cast worked so hard for this project. Krushna is producer of this movie, directed by his wife Kashmira Shah. The husband-wife duo is making a debut as producer and director of a movie.
In a recent interview, the Bollywood star Govinda had stated that Ranveer Singh will be the perfect choice for my biopic. Commenting on the remark of Govinda, Nagpur Today sought openion of Krushna Abhishek, who is his nephew. He said "Ranveer Singh is superb actor. I am also fan of Ranveer Singh. But I can challenge you when it comes to the biopic I will be the perfect choice for it because I have seen him (Govinda) from my childhood. I know his each and every way of reaction and action. If some one wants to honour Govindaji then they have to cast me only."