Nitin Gadkari, Praveen Togadia, Arch Bishop Virudhakulangara, Banwarilal Purohit acknowledge Joseph Rao's contribution to journalism

Nagpur: After felicitating Veteran Journalist Joseph Rao, Union Minister for Road Transport and Highways and Shipping Nitin Gadkari said that Joseph Rao has strived to reach where he is today in the field of Journalism. He said that he is happy to know that he has completed 40 years in the field of journalism.
Nitin Gadkari reminisced his youth days when Joseph Rao was working with Nagpur Times and he (Gadkari) was a student leader. He said that he knew him from that time and used to meet near the Chai Ki Tapri (Road-side tea stall) near Nagpur Times. Gadkari said that Joseph Rao has come a long way.
Gadkari added that there are many journalists who join various newspapers, get trained in the city and then migrate to other cities, but Joseph Rao stayed back in the city and excelled. Gadkari added that Joseph has worked honestly throughout his life. He claimed that whenever he met the ace journalist, the meeting is never between a media person and politician but as old friends with good family relations.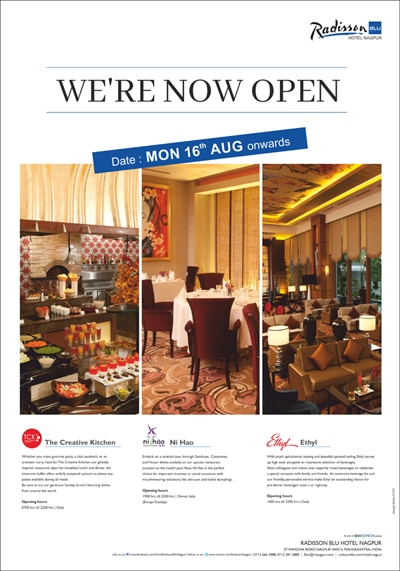 He also said that Rao has also worked hard for the welfare of other fellow journalists. He has been fighting for the rights of the journalists too and has often raised the issues with relevant authorities whenever some journalist is affected in any way. Today as Joseph Rao is being felicitated for completion of 60 years of age, he would like to tell him that he will have to continue the good work. Gadkari wished him well and prayed for the best in his life.
Apart from Joseph Rao, meritorious students who are the journalist's children were also felicitated.

Patron of Joseph Rao Felicitation Committee and Veteran Journalist S N Vinod said that a tradition has been in practice to welcome leaders and prominent people who take oath as new office-bearers of some big organization, however, for once, a person who has lived and worked hard as a journalist in Nagpur is being felicitated. He claimed that being a journalist is not a bed of roses and Joseph Rao is one who has walked on thorns and become exemplary. After completing 40 years of journalism, he has reached a new milestone. S N Vinod claimed that the young journalists should emulate him and should be inspired by him.
S N Vinod then read out the citation that was handed over to Joseph Rao by Nitin Gadkari and the guests on the dais.
Vishwa Hindu Parishad Chief Praveen Tagodia who arrived late said that he has been coming to Nagpur and has addressed many press meets for last 20-years. He knows Joseph Rao to be a hard-working journalist. He wished Joseph Rao on behalf of Vishwa Hindu Parishad too.

Former Minister Shivajirao Moghe in his address said that almost everyone relies on PTI to be trustworthy news agency and he is happy to know that his friend Joseph Rao is working with PTI which is read by many people.

Former MP Banwarilal Purohit in his address said that he knows Joseph Rao right from the time he entered the field of journalism. He has spent most part of his life in Press Trust of India (PTI). He has always adhered to the ethics of a good Journalist. Banwarilal Purohit called Joseph Rao as a Seasoned Journalist. He took the audience to the old times when different very complicated system was employed to print newspapers. He related how the times changed and slowly newer methods came into practice and how newspaper underwent change.
He also took a dig at the way some media reports today's event and said Arch Bishop Viruthakulangara and Vishwa Hindu Parishad Chief Pravin Tagodia shared the dais to felicitate Joseph Rao causing the audience to break into laughter. Banwari Lal Purohit called Nagpur as India's Kendra Bindu (Centre Point). A thing good which has to happen has to begin here. He urged the journalists present in the auditorium to start a new revolution in the field of journalism.

PTI Bureau Manager Joseph Rao who addressed the audience thanked all those present on the dais and in the auditorium for gracing the occasion and said that he is what he is today only because of the teaching and bringing-up of his parents and the teachings of Bible and the Catholic Church.
He displayed his humility by calling himself a common man who has been an honest in his work. He spoke of his discipline of taking bath before going out from his house each day, his daily walking, and his honest practices. He said that PTI has a reach of 22 crores and they read his news too. He claimed that he has never printed PRESS on his car nor does he ever use his being in the media for issuing threats or bullying.
Finally he claimed that he is definitely tired but he is not retiring now.
Editor of The Hitavada Rahul Pande gave the vote of thanks in chaste Marathi. He thanked all the leaders and prominent people who graced the occasion.