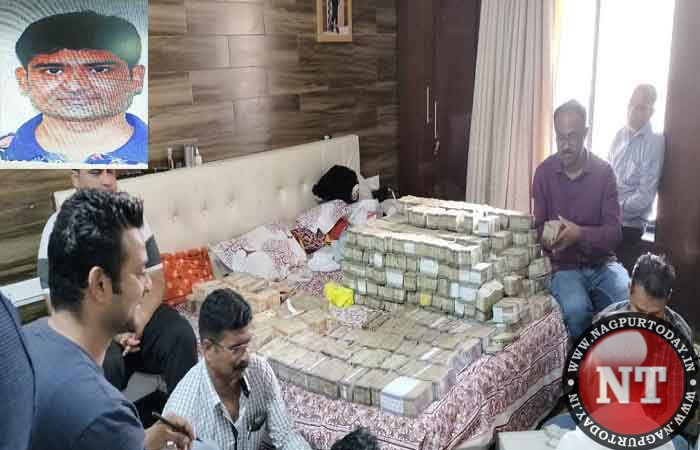 Nagpur: Ananth, better known as Sontu Navratan Jain in the realm of online gaming fraud, found himself in the hot seat as Crime Branch officials grilled him over his nefarious activities on Sunday for an arduous 11-hour stretch. However, the notorious fraudster's responses were consistently evasive, with a simple and resolute 'I don't know' being his recurrent refrain in the face of a barrage of 43 questions.
The marathon questioning took place at the Crime Branch's Gittikhadan office, where Sontu arrived at 10:35 am and faced relentless queries from police officials until 9 pm. To the investigators' dismay, he provided no substantial information regarding his accomplices in the international gaming racket, the intricate money trail, or local connections. According to a high-ranking police official, Sontu maintained a tight-lipped stance throughout the entire session, leaving the investigators perplexed.
This marked Sontu's second encounter with the police, having faced 56 questions during a previous session on Friday. His appearance before law enforcement came after Justice M.W. Chandwani of the Bombay High Court granted him interim anticipatory bail, with the condition that he must report to concerned police stations every alternate day, starting from Friday. The decision on his bail application is slated for September 12.
Sontu Jain, along with his family members and relatives, had been on the run since police raided his Gondia residence on July 22, seizing a staggering Rs 17 crore in cash, 14 kg of gold, and 294 kg of silver, collectively worth Rs 27 crore. Additionally, on August 2, Rs 85 lakh in cash and gold valued at over Rs 4.5 crore were discovered in the bank lockers of Sontu and his family members.
Officials reveal that this immense wealth was amassed through the duplicitous practices employed by Sontu Jain in his online gaming fraud schemes. The investigation into this case was triggered when a Nagpur-based businessman alleged that he had been swindled of Rs 58 crore by Sontu's gaming platform, claiming that the game outcomes were systematically manipulated, leading to substantial financial losses.
As police officials continue to grapple with extracting vital information from this elusive fraudster, the case continues to unravel, shedding light on the far-reaching consequences of online gaming fraud on unsuspecting victims.