Nagpur News.
Taking the hot biking in Nagpur to another level, the power bike maker Hyosung is ready to set the city streets on fire with some of its most stunning two wheeler power machines. This spells good news for all of those youngsters who fancy powerful, sleek Super bikes. Hyosung presents some of the bikes that can get you noticed on the road. The range of models include GT-250 R, GT-250 R (Royal Collection), GT- 250 R (Limited Edition), Aquila GV-250 R, Aquila Pro-GV-650, GTR 650, ST-7 (S&T Motors 700 CC)
Talking to  Nagpur Today, the Sole Authorized Dealer of Nagpur and the Managing Director of Rajdhani Motors, Kapil Aware said that the Hyosung Bikes come with all imported parts and is available on Indian Invoice. He stated that in India, Four Cylinder bikes prove to be very costly. If imported, one will have to pay 106 % Custom Duty on 4-cylinder-super bikes  like Hayabusa, 1000 CC bike which makes it very costly. He added that all Hyosung bikes are Automotive Research Association of India (ARAI) certified and approved for sale in India. This certification makes it easier for RTO registrations too.
He added that many of the bike aficionados are members of the Club of Nagpur Super Bikers (CONBS). Apart from all these beautiful features of the bike, one very special feature is the after sales services offered by the company. That is for the first 2000 kilometers run, within a radius of 200 kilometers a free Road Side Assistance if offered free of cost.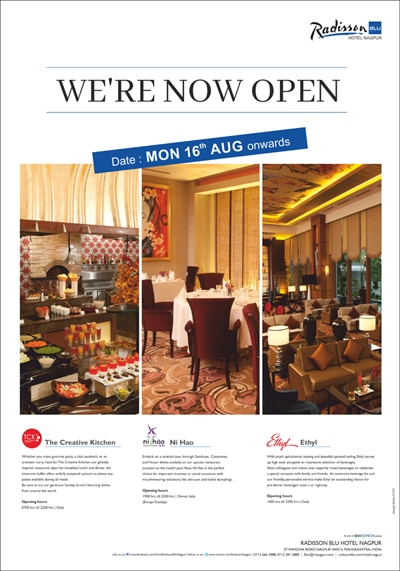 Aquila's the word
The word Aquila is from Latin and Roman languages meaning eagle. It could also refer to constellation, the astronomical constellation, "The Eagle". Well just as Eagle is the King of the birds, the Aquila Pro-GV-650 is the king of bikes (at least on Nagpur Roads). It is one of the first Sports Cruizer Bike in India. It hosts a regal look, has a 650 cc, Twin-Engine which gives out 74 BHP power. It has double piston and surprisingly, unlike other bikes in this category, Aquila Pro-GV-650 is a belt driven bike. Though it has two pistons, the company has joined the exhaust pipes at the end on a broader Exhaust pipes giving out a smoother, less aggressive sound.
City's privilege of premium biking
Well, the owners of this bike can be proud, since this bike got two awards – "Best Premium Bike of the Year" and  'Best Bike of the Year'. These bikes got recognized for award by the Auto Car and Bike India.
Power redefined
Some of the other salient features include Electronic Fuel Injectors (EFI), Water-Cooled Engine, Digital Meter with LED Moon Lamps, Bent Fork, Double Caliper Hydraulic Disc Breaks. (two in the front wheel and one in the rear), LED Tail Lamps, Crome Body, Pro-Sleek Rear Tyres, Crome plated Mirrors, Beautiful Alloys, Hydaulic Shock-ups etc.
The other bike that offers an equally wonderful riding experience is the Comet GT 250 R of Hyosung company. This bike offers a very sporty, trendy look. Has oil-cooled engine, 250 CC bike, gives a 28 BHP power. It offers a smooth and quick-sprint-speed. The top speed is 280. The bike can go from 0 to 90 kilometers per hour speed in 3 seconds flat. The Aerodynamics is very aggressive. This bike too has a broader rear tyre which offers stability. The other features are Bent Fork (2-piece handle), Adjustable Brake Levers, Double Split Seat, Torque of 22.07Nm @ 8000 rpm, Electronic Fuel Injectors (EFI) and offers 25-30 kilometers per litre.
Biking at its best
These bikes are a treat for bike connoisseurs. These bikes create a presence. With the low ground clearance, broader wheel base and wider rear wheel, cruising on straight patches as well as the city is pure fun.
Korean motorcycle manufacturer Hyosung which is now owned by S&T Motors has ventured into the middleweight motorcycle space in India with its Indian partner Garware Motors to cater to the enthusiast buyers. Currently with three products in its kitty, the Hyosung-Garware tie-up is planning to expand its line-up soon with newer motorcycles.