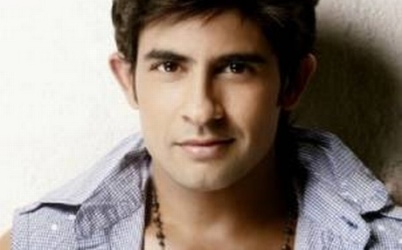 Do you remember Sumit of Kumkum? Hussain Kuwajerwala, popularly known as Sumit by his fans, is ready to hog the limelight as a Bollywood actor with his debut film "Shree", directed by Rajesh Bachchani.

Hussain has often been seen anchoring major television shows such as Indian Idol, Shabaash India and Kuch Kar Dikhana Hai, among others. From last few years, the small screen actor has been busy with Zangoora — a live show — at Kingdom of Dreams.
Hussain is also quick to add that his hard work too will play a crucial role. "Before signing any project, I am unaware of its fate. I am only aware of the hard work that I have to put in. I hope it pays off well for my film too."
On his debut Hindi film Hussain said. "It was the story that made me sign this project. I won't say that I got many proposals for films, but I was sure that I wanted to work in a content driven film."
He wants to further explain. "An actor is always dependent on the opportunity he has, the offers he gets. I was offered roles in serials and shows. I was given these opportunities because of my work. Now, those works are paying off and I am doing a film with which I am happy."
On why he chose a science-fiction thriller, a genre that has low success rate in India, the later comer to films says he is willing to experiment to a certain degree. "Obviously it is a risk, but the film is not a complete science-fiction. It is the thrill element that will grip the audience.
Hussain, who made his entry into the entertainment industry with serial Kumkum, has not been quite visible on the small screen for the last few years. The actor says he never quit small screen.
"I have not quit small screen. While I was involved with Kumkum, I tried my luck with Nach Baliye, Shabaash India and many other shows during those years. Since the last four years, I have been doing Zangoora. I am not doing serials anymore because it is not easy to do too many things at a time."
He believes that the popularity he has gained over the years will pave the way for the success of his film that is scheduled for release on April 26. "Even today I get messages from my fans that they want to see me on television and in films. I am sure that my popularity and audiences' affection for me will result in good box-office collection."
We don't doubt on Husain's acting skills and we too know no actor is bad its just the film or the director .Shree releases on 26 April ,let's see will this shree take Hussain for a box office spree!!!!
Yash Raj Trivedi