It is noticed the RTO authorities deliberately overlooking the overloaded menace in Nagpur and adjoining areas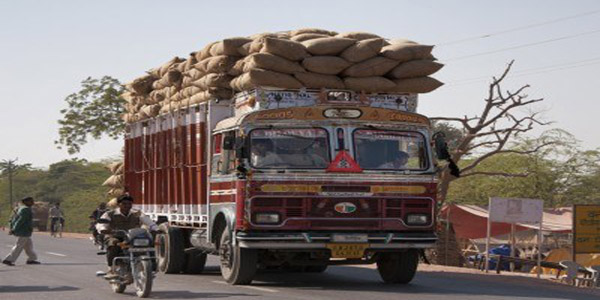 NAGPUR NEWS: The dreaded scene of overloaded trucks and other transport vehicles running in great speed suggests that the drive against such vehicles seems to be in cold storage. Many citizens brought this menacing problem to the notice of Regional Transport Officer and other RTO official but no action is being taken by them. Are these officials deliberately overlooking the menace for obvious reasons? If people think this way then they are not wrong. Situation is that the RTO or other officials even do not care to respond to phone calls after duty hours.
According to rules the squads, specially set up to check overloading by trucks and other transport vehicles, must be on patrolling duty for 24 hours. But the squads are seen always in the premises of RTO office. Generally, the overloaded trucks or other transport vehicles are found running at night hours. The drivers take advantage of dark to evade octroi duty but since no authorities are present at the spots the drivers go scot free without any action.
If one scans the statistical record, the RTO authorities take action on few overloaded trucks only to show on records but overlook hundreds of overloaded vehicles speeding away in Nagpur as well as adjoining areas. The influence the of overloaded truck owners also works in their favour. The trucks and other transport vehicles are overloaded mainly from Butibori MIDC, Pardi, Kamptee road, and Saoner road. The RTO authorities were given the evidence of overloaded trucks from Butibori MIDC but in vain.
A broker stated that many overloaded trucks were standing at a spot from where a squad of RTO passed but the authorities deliberately neglected the fact. The limit was crossed by RTO authorities when three overloaded trucks were stopped by them but all the three trucks fled the spot showing no regard to the authorities because instead of seizing the trucks the authorities issued memos to them and left the truck stranded at the spot. The truck drivers took advantage of this "soft approach" and fled the spot. Of course, this is not new fact. It has happened umpteen times.
LBT PROBLEM: Recently, the Maharashtra Government enforced Local Body Tax in the State. Previously, the overloaded trucks were seized when they were stopping for paying octroi duty. But since LBT is not payable at Octroi posts the trucks can now enter directly to the city. This will create more problems of overloaded trucks.