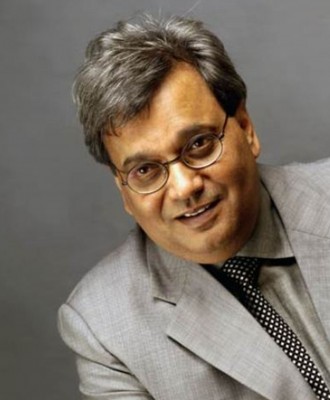 January 24, 1945 was big day for Nagpur as the country together was slowly getting the feel of becoming independent. Someone special was born on the land of oranges, the so- called centre of India. Today, we call him the "Showman of Hindi Cinema". Subhash Ghai celebrates his 67th birthday today. For a few years, Whistling Woods International Institute for Films, Media, Animation and Media Arts has kept him busy as his production house "Mukta Arts" have also not been producing much films after Salman Khan starrer Yuvraaj flopped on the box office.
But on this special day, we would like you to know someone unknown facts about the great showman Subhash Ghai:
· Subhash Ghai, before turning director, had acted in "Aradhana" as Rajesh Khanna's friend and also in a film with Nutan, which bombed.
· For two decades (between 1980 and 2000), Subhash Ghai had a golden touch at the box office! All of his films were super hits and the one that flopped was Trimurti, directed by Mukul S. Anand.
· Subhash Ghai fancies naming his films after the names of cricketers, and strangely he is hardly a cricket fan…. His first two hits "KALICHARAN" & "VISHWANATH" were name of two of the top cricketers.
Then "IQBAL" which is beyond doubt a great movie… and now "Yuvraaj", which is also a cricketer's name (Yuvraj Singh)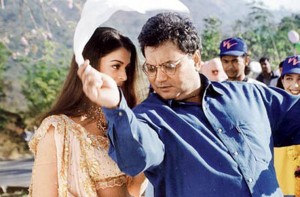 · Shahid Kapoor played a small role in Subhash Ghai's Taal, before getting launched in 'Ishq Vishq'.
· As many as 41 political parties opposed the song "Choli ke Peeche Kya Hai" picturized on Madhuri Dixit in Subhash Ghai's Khalnayak.
· Jackie Shroff did a role of a side villian in the movie "Swami Dada" directed by Dev Anand, before he got his first break in the movie "Hero" by Shubash Ghai.
· Subhash Ghai had started a film with Amitabh Bachchan called "Devaa". Unfortunately the movie got shelved. But the get-up of Mr. Bachchan was used in "Khuda Gawah" by Mukul Anand.
· The launch of Subhash Ghai's Yaadein was simply unforgettable. The Hrithik- Kareena starrer, launched on July 15, 2000 in London, was attended by Shekhar Kapur, Laxmi Mittal, Srichand Hinduja and Lord Raj Bagri.
Whenever Subhash Ghai comes to Nagpur, he never forgets to visit Ganesh Tekdi.Well, after so much info about the Birthday Boy, all we can say to him is, "Tum Jiyo Hazaro Saal".
– Yashraj Trivedi