The three accused, wife, her paramour and his nephew, tried to cover the murder as an accidental death and mislead cops but the post-mortem report exposed their cold-blooded act and the diabolical plan as well.
Nagpur: In a major breakthrough, Hudkeshwar police unlocked the mystery shrouding a 45-year old man's death. The accidental death has turned out a cold-blooded murder and three accused including wife of murdered man have been arrested. Cops have now cracked the well-planned murder of Sanjay Ramrao Mondhe (45), resident of Mauli Nagar, Narsala Road in Hudkeshwar area, and arrested his wife Madhuri (27), her paramour Karan Mohar Singh Kushwaha (27) and his nephew Vipin Vkram Singh Kushwaha.
According to details, on September 4 night, PSI Shankar Revatkar was Duty Officer in Hudkeshwar Police Station. The next day (September 5), around 7.15 am, the PSI Revatkar received information from Police Control Room that a man is lying dead in front of Renuka Mata Mandir in the area. Acting on the information, PSI Revatkar and his team reached the spot. Upon frisking, Aadhar Card was found in the dead man's pocket and on the basis of Aadhar Card, the man was identified as Sanjay Ramrao Mondhe. Later, Madhuri, the wife of deceased Sanjay, too was informed about the incident. Madhuri too identified the dead man as her husband. Thereafter, cops sent body of Sanjay to Government Medical College and Hospital for post-mortem and on the basis of a complaint lodged by Madhuri a case of accidental death was registered at Hudkeshwar Police Station.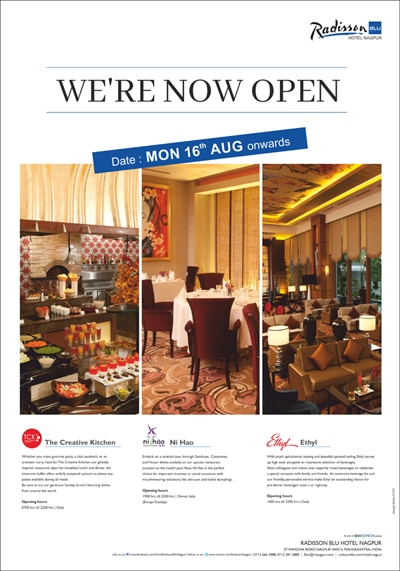 A detailed investigation and post-mortem report later revealed that Sanjay Mondhe was strangulated to death (constriction of neck by means of ligature). The post-mortem report confirmed that Sanjay Mondhe was done to death by unidentified person(s) over unknown reasons. The needle of suspicion pointed towards the accused. Cops first grilled Sanjay's tenant Karan Kushwaha. The grilling forced the accused Karan to spill the beans. Karan told police that he originally hails from Jalaun District in Uttar Pradesh but was staying in Nagpur since the past four years. He was in Panipuri and Bhelpuri business and was tenant of Sanjay Mondhe for the past two years. Around 7-8 months back, Karan developed illicit relations with Sanjay's wife Madhuri. Madhuri and Sanjay often quarreled over one domestic matter or the other and she was getting thrashed at the hands of her drunkard husband. Sanjay even indulged in thefts and on several occasions laid his hands on Karan's pockets for enjoying a glass or two of liquor. Fed up with her husband's torture, Madhuri, in connivance with Karan Kushwaha hatched a conspiracy to eliminate Sanjay. Both the accused even decided to tie the nuptial knot. And on September 4 night when Sanjay returned home, heavily drunk as usual, Madhuri slyly called Karan to her house.  Karan, along with his nephew Vipin Vikram Singh Kushwaha, burst into the house of Sanjay and strangulated him to death. Moreover, to show the murder as an accidental death, the accused hanged Sanjay's body to a rope. However, the plan got changed and accordingly, Sanjay's body was put on a handcart and taken near Renuka Mata Mandir and thrown at a road side. The motorcycle of Sanjay too was haphazardly thrown near his body in a perfect plan to show his death as an accidental one. But the post-mortem report exposed the spine-chilling murder and the diabolical plan of the accused as well.
Hudkeshwar police have now arrested the three accused Madhuri Mondhe, Karan Mohar Singh Kushwaha and Vipin Vikram Singh Kushwaha in the murder case and probing the matter further.