HRD Ministry signs MoU to set up 3 IIITs on PPP mode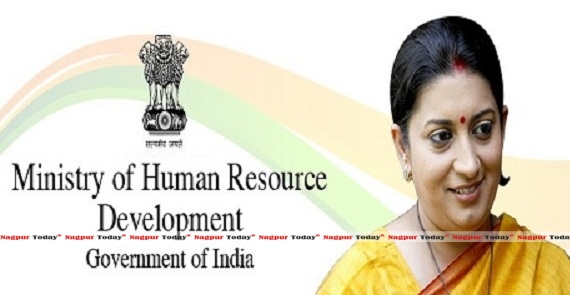 New Delhi/Nagpur : The Human Resource Development (HRD) Ministry today signed a memorandum of understanding with some private players for setting up of three Indian Institutes of Information Technology (IIITs) in Ranchi, Nagpur and Pune on public-private partnership (PPP) mode.
The three institutes would be set up in collaboration among state governments, industry, and the Centre and are expected to bring out high quality IT manpower required for building up IT industry in the country, a statement released here said.
The memorandum of understanding (MoU) with Tata Consultancy Services, Tata Motors, M/s ADCC Infocad, Nagpur and M/s Hubtown, Mumbai was signed by Vinay Sheel Oberoi, Secretary Department of Higher Education in HRD Ministry.
"With this, the total number of IIITs on the PPP mode has gone up to 16, leaving 4 more to be set up for which scheduled has been fixed in the month of January 2016," the official statement said.
IIIT-Ranchi will operate from the Old Judicial Academy in the Administrative Training Institute, Ranchi admitting 120 students for the year 2016-17 through JEE 2016 examination.
The partners for IIIT-Ranchi — TCS and Tata Motors — have committed participation in developing curriculum which is required by the industry, the statement said. The institution will be mentored by NIT-Jamshedpur, it added.
IIIT-Nagpur will be set up on BMIT Campus (temporary campus) with the participation of M/s ADCC Infocad and TCS. The government of Maharashtra has identified 88 acres of land for setting up a permanent campus.
BMIT will be the mentor institution. It has proposed to admit 120 students in CSE and ECE branches in 2016 through JEE-2016 examination, the statement said.
IIIT-Pune will temporarily function from Siddhant Engineering College and a permanent campus will be constructed at Chakan for which the state government has identified 100 acres of land.
The industry partners — M/s Hubtown Mumbai and M/S Roltas — have agreed to develop the curriculum, the statement said. The institute will start functioning under the mentorship of College of Engineering (COE) Pune and 120 students will be admitted in 2016 through JEE-2016.