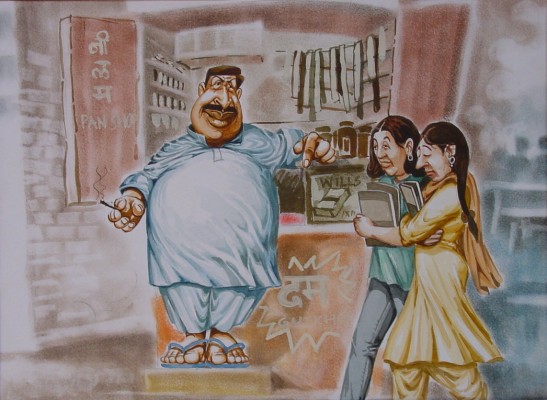 Nagpur News: Nagpur Today spoke to working women from two different fraternities in the city, to gain an understanding of how safe the city is for working women today. While some see their city as a small, safe, helpful and laidback, others do not agree.
Journalists in the city often have to work extremely late. Nagpur Today spoke to three female professional in the press and asked them for suggestions to improve security in the city-
Varsha Tiwari, Reporter, Dainik Bhaskar: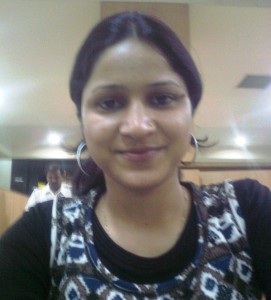 My work keeps me in the office till about 10:00 every night, after which I travel the Great Nag Road on a two- wheeler to my home in Hudkeshwar. One of my seniors accompanies me if I leave after 11:00. That part of the city is desolate at night, the shops lower their shutters and the roads are empty except for the beer- bar and pan- stall crowds. I was cornered and harassed by two people on the way once, but fortunately two other people came to my help. There was a man who had noticed my timings and used to follow me at one point- I asked for help from an old couple who were crossing, and they accompanied me all the way home.
In the five years that I have been travelling that route, I have never seen police patrolling the area. I don't blame them, since the ratio of police to citizens is dismal in this city, but something has to be done about it.  Bars are sprouting like mushrooms, and there are at least 30 pan- stalls between the main road and my home. These stalls attract the wrong crowd almost as much as bars do- they should be made to shut down after 10:00 pm.
Nisha Kar Tambe, Deputy Chief Reporter, Lokmat Times: My new house, after marriage, is a two- minute drive at night when there is no traffic. However, for about 14- 15 years before my marriage, I used to drive 10km to my home in Anant Nagar at around 2:00 am every day. I would travel that distance purely on the basis of my competence and communication skills, but eventually had to buy a car for security reasons, since I realised from experience that not all men can be driven away by sharp words. There is no transport facility provided by our office, and as a reporter I prefer to drive my own vehicle anyway. But organisations should give their employees this facility- society won't change in a day.
What needs to change is the attitude of people. There are people who think that a girl who goes out at night, or has a boyfriend, is in the wrong. There is a notion in our society that such girls deserve to be raped. People constantly question the victim of harassment cases, wondering what she must have done to invite the rape. It's not a crime for a girl to be out at night, be it for work or for some other reasons. Men don't own the roads in night hours.  The attitude within the system also needs to change. A rape or sexual assault victim's travails actually begin at the police station and continue in the courtrooms. Timely justice can reduce her ordeal to some extent. Anti-eve-teasing squads need to be formed and police patrolling needs to be increased in the city, particularly at night. More importantly, we should stop socially ostracising such girls and accept them in mainstream society. Only then can we call ours a mature society.
Aasawari Shenolikar, Deputy Editor, The Hitavada: Nagpur is a comparatively safer city than most. It's not very big, so you don't have to travel much. I have often come home from work safely at 2:00 in the morning on a two- wheeler, something unimaginable in a city like Delhi. I have been born and brought up in Delhi, but I still wouldn't allow my daughter to go and study in that city because I know the mindset of the people there.
To prevent incidents like these, the mindset of men everywhere has to change, including Nagpur. This change has to begin at the school and family level.
 Young IT professionals in the city also have to work long hours sometimes, but most are provided security and "drop facilities" by their organisations. Nidhi Muluk, Head of HR and Resource Management at Persistent Systems Limited, says that around 40% of their 900- strong workforce in Nagpur consists of women. "We have a system for tracking the attendance of all employees, and also a system of trigger time management. If it is noticed that an employee has been working late hours too often, steps are taken to ensure that they don't have to. However, there are times when women have had to work till 2:00 am or 3:00 am. At such times it is ensured that she is provided a company cab to go home in, and accompanied by a security personnel," she told Nagpur Today.
Renuka Kulkarni, Persistent Systems Ltd: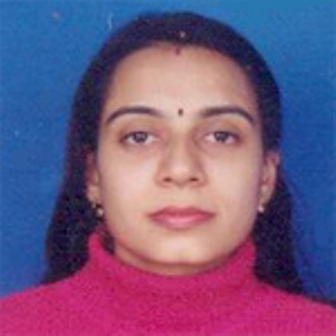 I usually leave office at 8:30 pm and travel to my house in Ajni Square from IT Park on a two- wheeler. Chain- snatching is the bigger security issue on the road near my house, and the stretch of Wardha Road near Central Jail.
I think women in Nagpur are safer because we have our own private means of transport, and don't have to depend much on buses or trains. Increased female presence in public transport, such as woman drivers or bus- conductors, will definitely make it safer.
Namita Rao, Persistent Systems Ltd: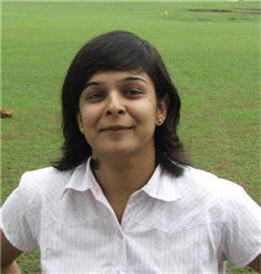 I leave office around 8:00 pm every night, but I don't have to travel very far. Our company also provides us with a cab and security personnel if we have to go home late.
However, bad roads and poor lighting on many streets are definitely a problem. I can't speed away if I feel that a particular area I'm crossing is unsafe.
A three- member committee of jurists, headed by former Chief Justice of India JS Verma has been constituted to recommend changes in the legal system to facilitate stronger punishment and speedier justice in cases of sexual harrassment. The committee is looking for suggestions from citizens. You can e-mail your suggestion to justice.verma@nic.in or fax it to 011-23092675.