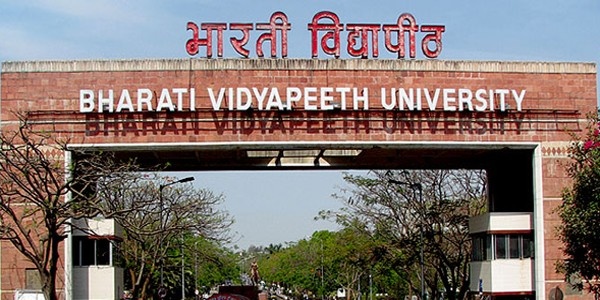 Bharati Vidhyapeeth University is one of the most prominent universities in Maharashtra for higher studies. Be it engineering, law or architecture, it has a huge variety of course options to choose from. Students have to appear for BVP CET 2018 i.e the Bharati Vidhyapeeth Common Entrance Test for admission to B.Tech courses and BVP BMAT for admission to management course.
It is one the largest universities of its kind in India and houses state of the art infrastructure, attracting many students to choose this university for their studies.
The university also has a diverse student base of both Indian as well as international students from across 47 countries which make this university stand out among the rest and is an ideal choice for students.
Some of the prominent and striking features which make studying from BVP University the best decision ever are given below.
Strong alumni base
The university boasts of having a very strong and well-connected alumni base associated with organizations like Google, Microsoft, Penn, Columbia, Berkeley, and other top multinational companies. The alumni are not just restricted to India but are spread across globally, and time and again they keep connecting and share their valuable insights and experiences with the students onboard. Many of them have also taken up entrepreneurship options making the strength of these alumni, a great matter of pride for the university.
BharatiVidhyapeeth also conducts alumni meet every year which is a great platform for all the ex-students to come down and visit the memory lane. Apart from this, the university also has a special alumni endowment fund in order to have a long-term association with its alumnus which can be utilized for research and entrepreneurship purposes. They also have a strong alumni portal where students keep getting updated about recent job openings in the organizations where the alumni are currently working.
Excellent placement record
BVP is one of the top universities in Pune and this is clearly indicatedthrough the great companies it attracts for placements. They have a special designated training and placement cell which looks after getting top notch companies from sectors like manufacturing, infrastructure and IT industry. The average package offered is around 3 to 3.5 lakhs and Pune being an IT hub definitely offers great opportunities especially for those seeking a career in the field of software industry.
Extra-Curricular activities
All work and no play makes Jack a dull boy, and no one understand this better than BVP University. In order to maintain an equilibrium between studies and other extracurricular activities, the university houses a football ground, basketball and badminton court, cricket pitch, volleyball court et al.
Apart from sports, college also offers promotes participation in cultural activities such as singing and dancing and also has various student clubs designated to these activities. The university also organizes the fest-Bhartiyam, one of the biggest fests in western India.
Infrastructure
Located in the lovely city of Pune, the university also has an amazing campus with a breathtaking view. It is one the biggest campus in Pune having spread across 100 acres of lush green ground. The campus is also equipped with all modern amenities such as Wi-Fi, Healthcare services, auditorium, hostels and academic building. It has four in-built hospitals including a dental hospital. With latest technology in labs and state of the art infrastructure in class rooms, it is definitely one of the most sought after colleges in the country.
Campus Life
In talks with alumnus and current students of the university, it was learnt that BVP offers some the best time of your life. The university believes in unity in diversity and has a distinguished student base with people from different regions and cultures, all studying under the same roof.
Faculty
With highly experienced and well-known faculty, you should be sure in falling under the right hands. The university also has some great seasoned professors both experienced and young. The faculties are highly motivated, qualified, knowledgeable, cooperative and dedicated. They constantly strive to guide and motivate their students in all possible manner and they focus not just on imparting bookish knowledge to students but also on practical learning.
Considering all the above factors we are sure Bharati Vidhyapeeth university is undoubtedly the best choice for further studies.
So what are you waiting for? Go ahead and apply to this amazing university, a decision one would never repent in their life.
—Sponsored Post