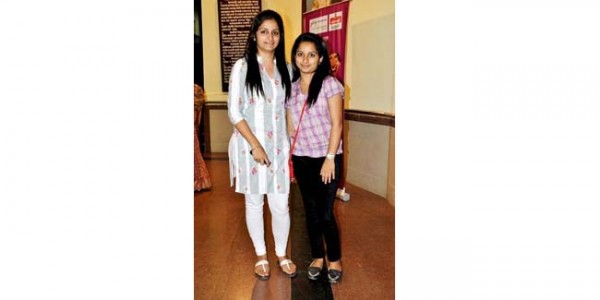 Nagpur: Friday night witnessed a jam packed Vasantrao Deshpande hall with people queuing along the empty passage listening to prominent poets taking the audience on a laughter-riot. With Mr. Amit Bajpayee doing the introductory proceedings, the event started on a perfect note with city mayor Mr.Anil Sole setting a perfect mood for the evening reciting a poem.
The host Mr.Manish Bajpayee  built a perfect momentum for other poets taking to the stage one by one. Mr. Raja Dharmadikari from Paratwada humorously described the plight of a Vidarbhite entering heaven and meeting Mahatma Gandhi while touching on various other issues. Mr. Kamlesh Rajhans (Sonbhadra,UP) infused some strong sentiments also tickling the political dignitaries present during the show.  Mr.Aaskaran Atal (Mumbai) with his distinct take on day to day events and Mr. Ghanshyam Agarwal (Akola) with his 'flow' kept the audience glued to their seats. The veteran Mr. Manik Verma (Bhopal) coming last in line assured he walks away with his share of appreciation and applaud.
Adv. Nishant Gandhi,Secretary, Chhatra Jagruti worked hard towards the success of the program. Present on the occasion were Mr. Ajay Sancheti, Member of Parliament, Nagpur city's mayor Mr. Anil Sole, Leader of opposition Mr. Vikas Thakre, Mr. Rajesh Saravgi of Godrej Properties and Mr. Prakash Waghmare, Director, Waghmare Masale.