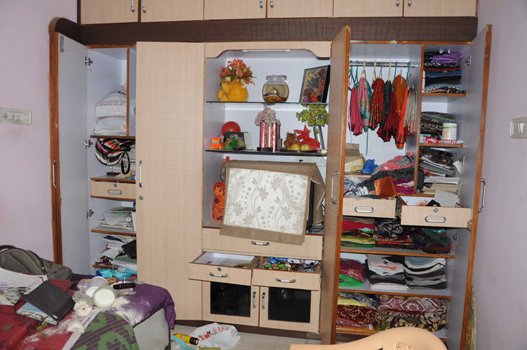 Nagpur News.
In a first major theft of the new year, unidentified people broke open the house of a retired clerk residing near Maskanath Jagnath Budhwari and decamped with cash and valuables to the tune of Rs 3 lakh.
Retired railway employee Wamanrao Moundekar was busy with the wedding of his daughter on Wednesday. All the family members were away from home at the wedding venue at Maheshwari Sabhagruha in Sitabuldi.
Police sources speculated the theft might have taken place between 3 to 5 am in the wee hours of Tuesday. The thieves broke the lock at Moundekar's house and barged into it, taking away cash of Rs 1.20 lakh along with gold and silver ornaments.
Both Panchpaoli and Tehsil police reached the spot. The doors of the neighbourhood houses were also found to shut from outside, which is speculated as the smart ploy of the offenders.
Moundekar family members are in the state of utmost shock following the incident. Tehsil police has launched hunt for the culprits.