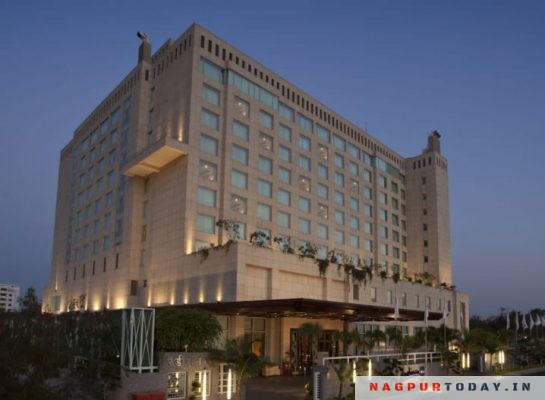 Nagpur: After a long halt owing to novel Corona Virus (Covid-19), the hospitality business had resumed recently with adequate security and precautionary measures. Following which the city based prominent hotel on Wardha road, Hotel Radisson Blu has all set to welcome it's guests from October 1.
Owing to current scenario, the safety is paramount and acknowledging the fact, the Hote Radisson Blu Management has drawn all the nessessary security arrangements for both guests and hotel staff, adhering to Maharashtra Government's norms.
Speaking to Nagpur Today, Vikas Pal, Executive Assistant Manager, Hotel Radisson Blu said, "Hotel Radisson Blu is governed from Singapore. After long pause from March, we are starting the processing from October 1. We've planted sanitizer system including Automatic Foot Operated sanitizer at the entry points. Though, luggage will also be sanitized, however, we've comparatively reduced the touch points. The hotel staff have to go through daily temperature checks, besides following social distancing norms in the hotel premises. Even only two persons will be allowed in the lift."
"The guests must have Arogya Setu App in their mobile phones. After the checkout, the room will be sanitized and only be allotted to the next guest after the span of 24 hours. Use and throw remote covers will be used in the room. Besides, touch button of the lift will also be sanitized. Buffet is prohibited owing to security concerns. All the guests will enjoy their delicious meal in the respective rooms," he elaborated.
"Any queries related to TV, AC will be sorted out through video call. Otherwise, the guest will be called to lobby and a staff members will sort the problem manually to aviod any sort of contact. The guests have to park their own vehicle in a bid to avoid unnecessary contact. The hotel will be serving Immune Booster Food based on guest's demand," Pal said.
"Cashless transactions will be promoted. Currency Notes, Credit Cards, Room Keys will be sanitize using UV-Machine. Only 50 persons will be allowed in Hotel Cafeteria. Menu cards will have QR code. The staff in Reception area will be wearing Face shield and Hand Gloves. For precautionary measures, no visitors will be allowed in Guest Room. Smoking is prohibited under the same," he asserted.