Nagpur: Centre Point Hotel in Ramdaspeth is at it again! The hotel notorious for running gambling tables where stakes run in few lakhs to crores to rupees, has once again caught on the wrong end of the law. Like every Diwali, the Hotel Centre Point's gambling party was organised for city's rich and influential. However the revelry and high stakes came crashing down when the crime branch raided the Hotel Centre Point's gambling den on Sunday night and arrested as many as 13 people, among whom are included businessman and gamblers. Police have seized mobile phones and cash to the tune of lakhs of rupees.
Police sources said that working on the tip off the crime branch raided the hotel at around 12.30 in the intevening night of Sunday and Monday.
Among the arrested people are Sachin Sonarkar, Amar Mulchandani and 11 others. The raid is said to be the biggest among all the raids on gambling den during Diwali.
Police under pressure?
It may be mentioned that the police party is being pressurised by politicians to evade probe in the raid. However such pressure tactics being applied by influential people are not new to the cops as similar such acts were committed when Hotel Centre Point was raided for similar crimes.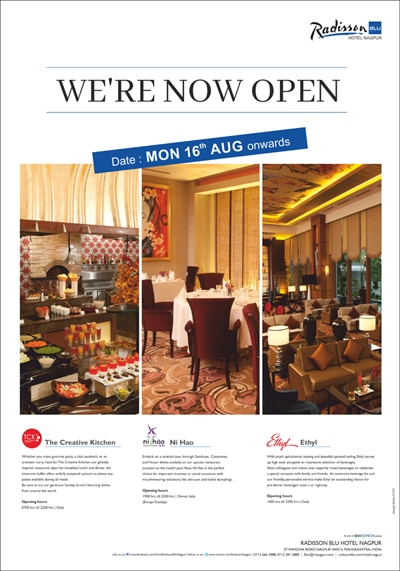 On November 18, 2014 the then DCP Abhinash Kumar had successfully carried out raid on gamblers at Airport Centre Point but he was soon shunted out to another zone under political pressure.
A Secret Operation
The latest raid on Hotel Centre Point was conducted in a very secret manner so that the hotel management could not get a whiff of it. On previous times, the hotel authorities got timely alert to cover up the illegal activities.
Covering the goof up!
When Nagpur Today spoke to hotel management over the latest raid, it admitted the raid was conducted but it said that the drivers of the guests at the hotels were involved in gambling. However, the clarification by hotel authorities turned hard to digest as the drivers who bring the guests to the hotels remain occupied due to parking issues around Hotel Ramdaspeth Centre Point.
Footpath gulped down
It is a well known fact that Centre Point has fully encroached upon the footpath in front of the hotel and the area often remains cluttered and jam the vehicular movement on this particular stretch. The malpractice by Hotel Centre Point is out and open but it remains strange why civic authority has failed to take any action and vacate the encroachment.