Nagpur: Crime department of Nagpur Police will do thorough investigation of the gambling that was unearthed in the hotel premises recently and assess if the owner of Centre Point is also involved.
This was announced by Dy Commissioner Sambhaji Kadam while addressing a press conference on 24th October.
It may be mentioned here that the late night raid on Hotel Centre Point in Ramdaspeth recently had opened a can of worms. Sachin Sonarkar, once nabbed for allegedly operating a high-profile interstate sex racket, was arrested by the crime branch during the raid.
He had booked a room in the hotel through Make My Trip, and it was in this room, No. 518, that gambling was underway.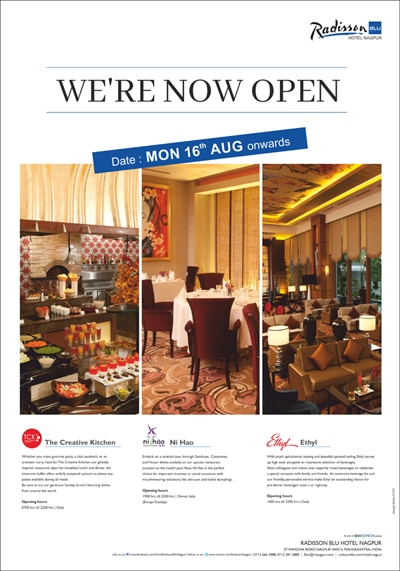 Not everyone could enter the room. There was a secret password to gain entry and the curious password was – 'bhai ka birthday hai, chicken khana hai'.
Matching with the password, Sonarkar claimed that the group had assembled on Sunday to celebrate his birthday party. Though it was on October 18, he had to defer the celebration as it clashed with Diwali festival.
The police got a tip-off of the chicken party – sorry, Gambling party and raided the premises and nabbed over 13 persons red handed.
The obvious question that came to mind was could such an activity be going on in the hotel premises, under the management's nose, unless they were aware of it?
It is no co incidence that this is not the first time that this hotel has been in the news for Gambling.
Persons nabbed this year are: Nitin Bharatlal Gaur, age 35, Prakash Vithalrao Kamle, age 52, Amit Sunderlal Chauhan, age 31, Nitesh Babulal Naik, age 35, Azhar Quazi, age 27, Amar Vijumal Mulchandani, age 31, Sameer Jeetendra Wath, age 22, Rohit Vasudevrao Shingnapure, age 21, Swapnil Madhukar Dhawade, age 27, Hitesh alias Rakesh Shyambhai Thakur, age 37, Omprakash Nirmal Bhandani, age 34, Munna Sheikh Gafoor, age 37 and Sonarkar himself.
Point of worry is that there a few youngsters who are just 21 years of age! Others are 22, 27 and the oldest is 52.
Simultaneously with the gambling activity, another venue of the hotel was booked for a wedding reception too, so there were lots of people entering the premises making it easy for others to mingle in.
This time the police are claiming that they will not spare anyone in getting to the bottom of this 'racket'.