Hope I won't be defence minister for long: Arun Jaitley goes nudge nudge wink wink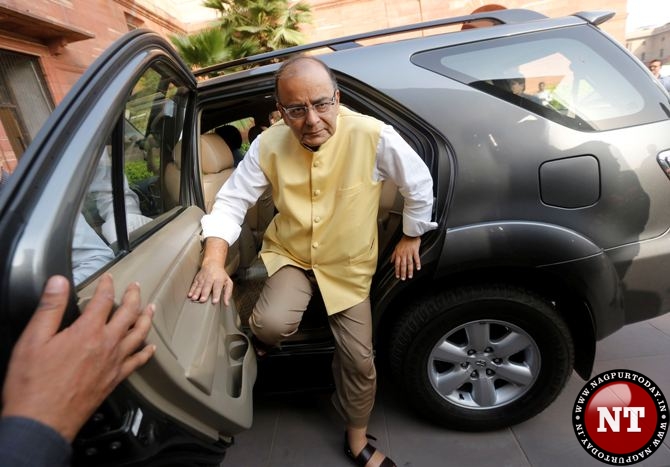 New Delhi: Defence Minister Arun Jaitley has hinted that he would not be serving the post for long. Responding to a poser, during a press briefing, on his tenure as the defence minister, the union minister said, "At least I hope not very long. That's anyway not me to decide."
Re-iterating his stand on the cash squeeze that has posed a threat for the terrorist elements in Jammu and Kashmir and Chhattisgarh, Jaitley yesterday claimed that the shortage of currency has resulted in a shortage of 'stone throwers' for the separatists.
"For the first time, the RBI has scrutinised each note, which has helped them differentiate between fake notes from the authentic ones. The cash squeeze is evident, since these terrorist elements are finding it difficult to mobilise support for them. Without enough cash notes, it is difficult to gather stone throwers as before," said Jaitley.
Speaking on the way forward, Jaitley stated that the next step would be to put an end to black money used in elections, adding that the final stage of proposals is being deliberated.