Nagpur: "Success comes through values and integrity and your integrity cannot be worked out", said Manohar Parrikar Chief Minister, Goa and Ex Defence Minister of India while speaking as a Chief Guest at 2 day CA Students Conference organized by Board of Studies and hosted jointly by Nagpur Branch of ICAI and Goa Branch of ICAI at Ravindra Bhawan, Madgaon, Goa. He remembered that once in a seminar he was asked whether Honesty is the best policy. To which he answered that Honesty is not the best policy; in fact it should be Honesty is the best Principle because policies may change but Principles don't change. He praised the theme for the conference "Nurturing values and integrity – attaining excellence in professional pursuits" "Taking knowledge from various conferences like this, the participants get an opportunity to learn and enjoy in a state like Goa which is rich in art, culture and education" said the Chief Minister Parrikar also said that even a thought of corruption is no less than actual corruption. He further said that as habits take time to change, adoption of GST will also surely be done and will bring the required boost in economy benefitting all.
"CA is difficult and therefore it is valuable" said CA Mangesh Kinare, Vice Chairman, Board of Studies while speaking on various initiatives taken by Board of Studies for the benefit of CA Students. He emphasized the relevance of CA Course in domestic environment as well as global challenges. He detailed various new initiatives by BOS in study patterns for CA Course which includes new concept of learning through animated films & videos.
"Sincerity and dedication is the mantra for success for every CA Student" said Regional Council Member, CA Abhijit Kelkar. He welcomed the initiatives of both Nagpur Branch & Goa Branch for the success of this conference. He assured that WIRC is always there for help and support in whatever manner required at all times.
CA Vinesh Pikale, Chairman of Goa Branch in his brief remarks mentioned that such conferences not only develops interpersonal skills of CA Students but also assists in new networking. He welcomed and thanked Board of studies for allotting this prestigious conference jointly to Goa & Nagpur.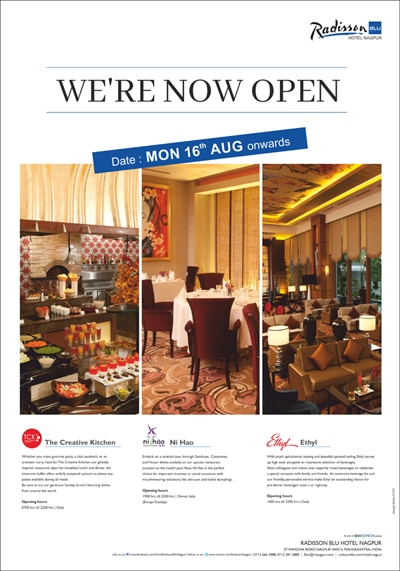 CA Saket Bagdia, Chairman WICASA, Nagpur Branch welcomed all dignitaries and mentioned that Nagpur Branch with its unique theme of "Chale Ek Sath" under the able guidance of Chairman Nagpur Branch, CA Sandeep Jotwani and theme of WICASA of "Believe in Yourself" working in tandem with Goa Branch is the base for the success of this conference. He urged the CA Students who the future of Young India to Rise up and perform well as the CA's are recognized as Partner's in Nation Building.
CA Kedar Kenkre, Chairman WICASA, Goa Branch in his welcome address thanked Board of Studies for this unique combination of Goa & Nagpur Branch for this 2 day students conference. He welcomed student delegates from all over India specially Nagpur wherefrom approx. 70 delegates participated in this conference.
There were 2 Special sessions titled – CA – Challenge Accepted by CA Mudit Yadav & about Healthy Food & Diet by Shweta Bhatia.
Chief Guest for Valedictory Session, Senior Chartered Accountant, CA Raghu Pikale emphasized the importance of ethical practice & urged that proper checks need to be incorporated for checking all types of financial transactions particularly in vogue of changing economic scenarios and digitization. With examples, he explained to students that it is only hard work and commitment which takes you to new peaks.
Prominently present on the occasion were Managing Committee Members of Goa Branch CA Yeshwant Kamath, CA Pradeep Lad, CA Sudhan Patil, CA Shekhar Marathe and Member of Nagpur Branch of WICASA Devashish Mahadule, Pulkit Jhawar, Pooja Zade, Nazia Haq, Sonali Raut, Gurnabi Kaur Bhasin & CA Jethalal Rukhiyana.