Nagpur News:
The proposed move by Maharashtra Government to allow Homoeopathy and Ayurvedic doctors practice Allopathy in the State of Maharashtra has triggered a war of words between the practitioners of medicine. The volcanic words used by Indian Medical Association (IMA) Maharashtra while condemning the move have left the Homoeopathy doctors baying for IMA's blood. The words "Homeopathic doctors are half educated" have hit the alternate branch doctors where it hurts. Subsequently, letters of hard words have started flying with Homoeopathy doctors taking the IMA head on and trying to show their esteemed place in the medical field.
While talking to Nagpur Today, Dr Arun Shukla, a Homoeopath, minced no words in criticizing the IMA which had sent a letter to Maharashtra Government protesting the move to allow Homoeopathy and Ayurvedic doctors practice Allopathy. Dr Shukla said, "While I respect and understand IMA's legitimate right to protest against Maharashtra Government decision to allow homoeopathic practitioners to take a one year course in allopathic pharmacology, may I suggest some more effective ways of protest.
Today IMA doctors may go and take charge of hundreds of PHCs across rural Maharashtra that have not seen a doctor for past many years. The people who are used to being treated by nurses and midwives will actually see the face of a real 24 carat Doctor and not a so called quack whom they routinely visit for their medical needs. The IMA is very fond of discussing various health indices and ratios and statistics inside AC conference halls in cities over 5-course lunch or dinner. But here you will get a real glimpse of malnutrition, infant mortality, maternal mortality, common easily treatable infectious diseases, tuberculosis, diarrhoea, the list is endless. All these are presently managed by the so called quacks. The Health Minister of Maharashtra had famously wept on the floor of the Assembly while saying very few MBBS doctors are willing to go to rural areas. IMA knows that there is a quota of 25 percent for BAMS doctors in PHCs and the rest are practically headless. But this is rural India a land alien to IMA," said Dr Shukla with anger writ large on his face.
Dr Arun Shukla further said, "Let us talk about urban scenario which is where IMA's Allopathy doctors are concentrated. Even in our cities 50% poor and low middle class population depends upon the so called quacks as they cannot afford IMA's fees and Government health facilities are not geared up to cater to all. There is a growing trend among MBBS graduates to go for specialization. Nothing wrong. But that does not bring family physicians into the system who are an important part of our health system for 100 years. And the Allopathy consultants are simply not affordable for urban masses for routine ailments. The last government medical college was started 23 years back and the state population has increased by 30 million since then. And all new colleges are private. We all know how affordable their fee structure is and on top of that the 20% management quota. Can IMA honestly aver that merit is not compromised here? The poor and middle class students who miss out narrowly in government medical colleges go on to qualify from alternative systems and the rich with no merit get into the private colleges," asserted the Homoeopathy doctor.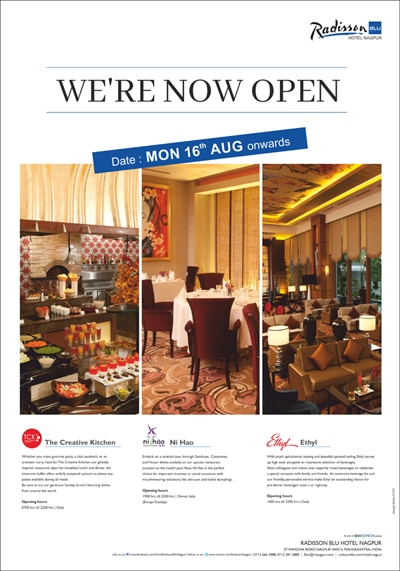 "But the IMA doctors do not protest these vagaries as it serves them to put their children into medicine with less merit and perpetuate the dynasty as we saw recently," stated Dr Shukla sarcastically.
Similarly, Dr Pradeep Bagal and Dr Raj Pandey, both Homoepaths, forwarded an identical letter to Nagpur Today which they have sent to IMA, too. The letter said, "It's very pain giving experience to all homeopathic doctors in Maharashtra about news by IMA officials. They said that homeopathic doctors are half educated. We want to focus on few things as below:
1) We have studied all subjects during our college except pharmacology (which is there in MBBS syllabus).
2) Govt is exactly giving us a course of one year of the same subject, which we haven't studied so far. Course exam will be conducted by MUHS. Allopathy practice will be allowed only to the candidates, who will pass the exam, to a certain extent only.
3) We BHMS fellows have completed 5 1/2 year course, similar to MBBS.
4) Syllabus of BHMS includes following subjects: Anatomy, Physiology, Forensic Medicine and Toxicology, Preventive and Social Medicine, Parasitology, Biochemistry, Pathology, Microbiology, Medicine (only modern medicine subject Pharmacology is not under our syllabus). Passing limit for all subjects is 50% same as that of MBBS.
The IMA can confirm above syllabus. Hope you will throw light upon Truth," said Dr Bagal and Dr Pandey.
However, a Homoeopathy doctor has toed the IMA line and strongly protested the Government move to allow Homoeopathy and Ayurvedic doctors practice Allopathy in the State of Maharashtra. Dr Anuprita Bhadage, while talking to Nagpur Today, said, "A bus driver cannot become an aircraft pilot just by sitting in cockpit. Maharashtra Government must direct Homoeopathy doctors to appear for Entrance Test for full Allopathy subjects like Anatomy, Physiology, Forensic Medicine and others. There should not be easy options. A course of one year of the same subject would do more harm. Half knowledge is more dangerous than no knowledge. It is a matter of life and death for patients. The Homoeopathy doctors may venture for surgery, anesthesia in future if Government move is accepted. Every expertise is for an expert. A matriculate cannot become a Collector, an IAS post. I would not allow an Allopathy doctor to practice Homoeopathy. Similarly, Homoeopaths should not be allowed to practice Allopathy," said Dr Anuprita Bhadage.
It may be recalled, the IMA had sent a protest letter to Maharashtra Government wherein it said, "Indian Medical Association, Maharashtra condemns the proposed move of Govt. of Maharashtra to allow Homoeopathy and Ayurvedic Doctors to practice Allopathy in the State of Maharashtra. We allopaths practicing modern medicine (Allopathy) respect all other branches of medicine namely Ayurvedic, Homoeopathy, Unani etc. We are of the opinion that the person who studies in a particular branch of medicine should practice that pathy only. We know many doctors with Homoeopathy and Ayurvedic qualifications practice using Allopathic medicines. This cross-pathy practice is illegal and many examples can be given to prove that patient badly suffered because of such malpractices. In short many long terms ill-effects has been noted like resistance developed to antibiotics because of irrational use, patient going in chronic renal failure because of long term use of some drugs etc. etc."
"We oppose the proposed decision to allow non allopathic doctors to practice Allopathy medicine after doing short course in Pharmacology. In spite of our representation to various concerned authorities with the respective judgments from various courts in India, Govt. has proposed this. This shall be promoting quackery and cause more harm to patients. Govt. of Maharashtra is on one side proposing CEA which promotes better and good healthcare for patients and on the other hand rather than taking effective action against the quackery, they are probably trying to legalize it."