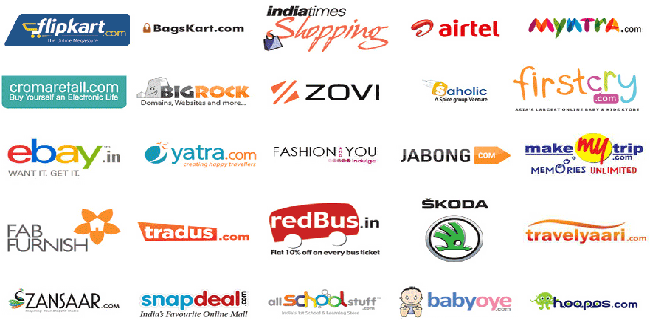 Nagpur News: The harassed and outraged over the blistering summer and traders' bandh agitation on Local Body Tax (LBT) the citizens, in large number, of Orange City have been turning to go Online for purchasing their essential as well as traditional goods to deal with the situation and sustenance  of their day-to-day life.
The number of Online shoppers is increasing by leap and bounds as the traders have called an indefinite agitation over LBT which has and will hit the citizens hard. The battle between the traders' community and the Maharashtra Government over the crucial issue of LBT is making citizens the victims directly or indirectly. They are a confused lot owing to dozens of statements from the trader as well as Government side on pros and cons of LBT. The mobile shopping is also showing an increase.
A survey was carried out by Ebay India (Summer) across the nation on Mobile Commerce. The survey included 1345 consumers but surprisingly male members were (92 per cent) more than the women. The most important factor of the survey being 39 per cent youths between age group of 18 years and 25 per cent proving the fact that Online shopping was preferred by the youths.
However, the main reason for citizens going Mobile Online shopping  is to avoid an enormous rush at shops and the sizzling heat. A whopping 59 per cent consumers opted for Online shopping showing how the citizens are harassed by the summer heat and outraged by the bandh agitation by the traders' community. 52 per cent consumers check the prices of items they wish to purchase and prefer payment by credit-debit cards. Now-a-days the consumers have gone trendy by accepting the Online shopping by using Mobile App. Interestingly, purchasing of items whose costs rose by the indefinite bandh agitation included sun glasses, cotton cloths, hats, shorts and other items useful in summers.
Similarly, the survey showed, the purchasers of electronics included 67 per cent consumers made shopping of mobile phones and 35 per cent consumers turned to tablets. The Ebay Manager in India Murli Krishnan B. said due to widespread use 3G and easily available smart phone the consumers in India have been preferring more and more Online shopping.