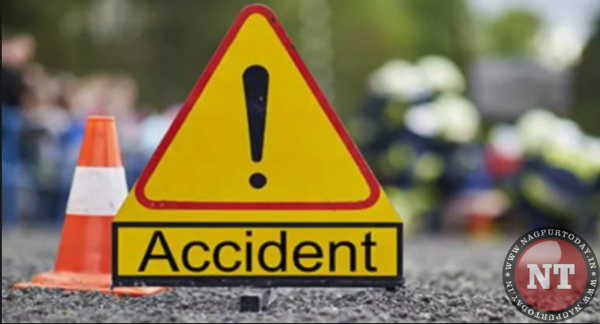 Nagpur: In increasing incidents of hit-and-run, yet another young man was killed when the two-wheeler he was riding was hit by an unidentified vehicle in Hudkeshwar area here in the wee hours of Saturday. The vehicle driver fled the spot after the accident.
A resident of Plot No. 17, Ayodhya Nagar, Girish Ramesh Rohankar (27), was going on his two-wheeler (MH-49/W 2265) between 0200 and 0230 hours on Saturday. When Girish reached near Jabalpur-Hyderabad bridge on Pachgaon Road, a recklessly driven unidentified vehicle rammed his two-wheeler. Girish suffered fatal injuries and died on the spot. The accused driver along with his vehicle sped the spot soon after the mishap.
Hudkeshwar Woman PSI Mohare, based on a complaint lodged by Parag Ramesh Rohankar (24), has registered a case under Sections 279, 427, 304(A) of the IPC and searching for the accused driver of the unidentified vehicle.
Similarly, a 24-year old man succumbed to injuries he suffered in a hit-and-run accident that took place in Hingna area on September 12. The deceased, Ganesh Arun Shelke, resident of Khubala, Saoner and his friend Harshal Mohre of Khapa were going on Nagpur-Amravati Highway on their two-wheeler (MH-31/B 6546) around 4 pm on September 12. Midway near Dhamna Shivar, a speeding Pulsar motorcycle driven by unidentified person, hit Ganesh's two-wheeler. Ganesh received grievous injuries and was taken to GMCH. He succumbed to injuries on September 14 during treatment.
Hingna police constable Arvind booked the unidentified bike rider under Sections 279, 337, 304(A) of the IPC and searching for him.