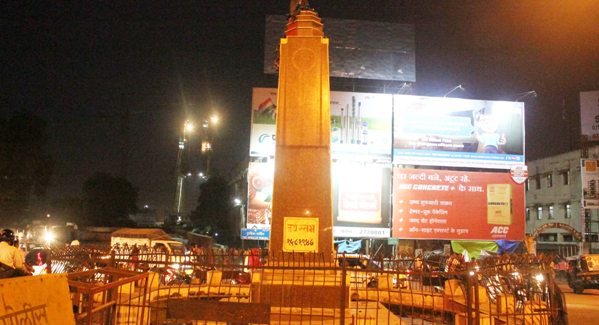 Nagpur News.
The History itself will go into History. The Historic Jai Stambha, the symbol of India's Independence and a very popular and proud name and destination, synonymous with Nagpur Railway Station, will be removed from its place to pave the way for Ramjhula Over Bridge being constructed from Mayo Hospital end.
The Jai Stambha, for which the "Bhoomi Pujan" was performed by the then Chief Minister Ravishankar Shukla on August 15, 1947, is standing tall since that era. The Jai Stambhas were erected in every major city of the country to mark the Independence.
However, the Nagpur Mayor Anil Sole has ordered removal of the Jai Stambha after inspection of Ramjhula progress work as the historic symbol is proving to be a roadblock for smooth traffic flow and is also coming under Ramjhula which is being constructed right from Mayo Hospital to Jai Stambha. There were also dozens of suggestions to remove the Jai Stambha, erected right on the middle of the road, for easing the traffic problem. The Mayor has suggested the officials to erect the Jai Stambha near Octroi Post 12-A.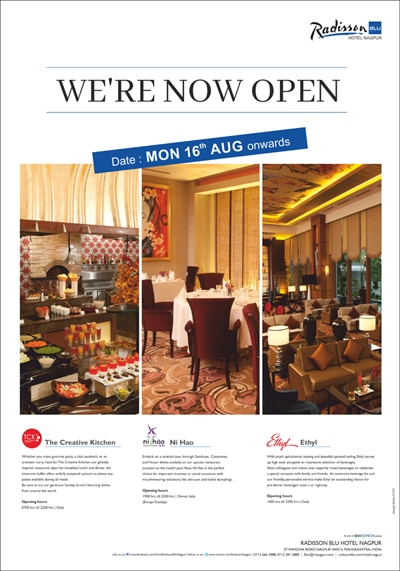 The construction of Ramjhula is going on war-footing and removal of Jai Stambha will pave the way for speedy completion of it as the symbol was the last hurdle for the Over Bridge. The spot was the major stumbling block for smooth traffic as people coming to railway station from Kingsway, Ganesh Temple and Mayo Hospital directions faced enormous difficulties and accidents were a routine.
The Mayor Anil Sole was accompanied by Central Nagpur MLA Vikas Kumbhare, West Nagpur MLA Sudhakar Deshmukh, NMC Commissioner Shyam Wardhane, senior social worker Umesh Chaube, Ravi Paigwar, City Engineer Sanjay Gaikwad, Estate Officer D D Jambhulkar, Executive Engineer of Maharashtra State Road Development Corporation (MSRDC) Samay Nikose, Development Officer Rahul Warke, Yencon Company's Manager Sai Prasad, NMC Traffic Branch Officer Shakeel Niyazi, Rights Company's Manager Rajkumar, Consultant Ajay Udapure and Traffic Police officials.