Nagpur: Himalaya Purifying Neem Face Wash, India's leading face wash brandrolled out the second phase of its pan-India campaign, 'My First Pimple', inSt. Joseph's ConventSchool, Nagpurtoday.'My First Pimple' is a unique campaign that aims to connect with teenagers with an intent to tackle emotional and physical challenges faced by them during their growing-up years including pimples.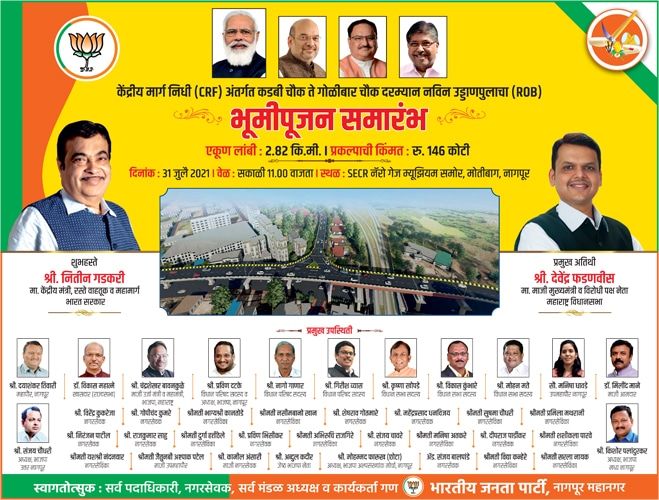 Research highlights that teenagers tend to get conscious about their appearance and avoid socializing because of pimples. The campaign aims at helping young girls overcome these issues and instills a sense of confidence as pimples are just a part of growing up and every teenager has been through it.
For the campaign, Himalayahas associatedwith a group of successful women influencers from different walks of life to conduct interactive sessions for young schoolgirls. These influencerswill share their personal stories and encourage girls to focus on bigger goals.
The Nagpur event saw a huge participation of approximately350 teenage girls. Renowned Marathi film and television actress,Girija Oakwas the special guest speaker at the event. Through an engaging session,Girija connected with the young girls and narrated her story of tackling emotional and physical challenges she experienced during puberty and encouraged girls to overcome their fears. Ankit Kataria, Category Manager, Consumer Products Division – The Himalaya Drug Company was also a part of the event.
Speaking about her association with the initiative,Girija Oaksaid, "My teenage days were no different. Pimples were a problem and I was always conscious about my appearance. Today when I look back, it all seems so trivial. I feel fortunate to have availed the opportunity to connect with these young girls and share my experience with them. I hope this session helps build their confidence and motivates them to focus on their goals and desires."
Speaking on the initiative, Ankit Kataria, Category Manager, Consumer Products Division, The Himalaya Drug Company said, 'My First Pimple' is a unique initiative that focuses on addressing how pimple problems impact a teenager's self-esteem. In the previous leg of the campaign, we received an overwhelming response and this year, we hope to keep up the trend by sharing more inspiring stories."
"As a leading Face Wash brand in the country, our endeavor has always been on providing 'Pimple Free Healthy Skin' to teenagers. For teenagers, it is a challenging phase where their bodies go through countless changes and the whole transition can often be very confusing. In addition, teasing and bullying over physical appearance can impact a girl's confidence and self-esteem. We want to reassure teenagers that pimples are just a part of their growing-up years and there are bigger challenges in life that they need to focus on."
In its second leg this year, 'My First Pimple'has already been executed in Indore, Bhopal, Jaipur and Varanasi, and will be executed across two more cities including Surat and Guwahati.
Just like Nagpur, each city will have a social figure who will interact with the young girls and focus on overcoming skin concerns, by narrating their own journey of seeking confidence and success. This on-ground initiative will be supported by a digital campaign to connect with teens and create conversations at a national level.
About The Himalaya Drug Company:
In 1930, a young visionary by the name of Mr. M. Manal foresaw the benefits of herbal remedies while riding through the forests of Burma. After diligently researching the science of the traditional field of Ayurveda, he decided to dedicate his life creating products that would improve millions of lives across the world. Today, with a history spanning more than eight decades in herbal research, Himalaya has positioned itself as a brand that cares about not only enriching people's lives but also the environment.With their 'head to heel' range of products Himalaya aims to provide a holistic solution to everyday ailments that affect our bodies.
Seeped in a legacy of researching nature, Himalaya has successfully been able to harness the science of Ayurveda through cutting-edge research to become a brand that is safe, gentle and trustworthy.