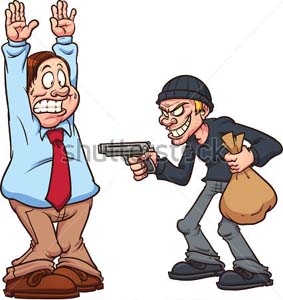 Nagpur News : A notorious burglar, having more than 200 cases of housebreaking, robbery against him and wanted by city and rural police, was caught by alert residents of Hill top area on Tuesday morning.
Different instruments used to break open the lock were seized from Yogesh Bante, 35. He was caught within few minutes after he and his partner attempted burglary at two houses. However, in both the houses, they failed to get anything.
Appreciating the resident's vigilant action, senior police inspector, Anil Katkade said, "Residents have done a great job. Bante, is wanted in many burglary and robbery cases in city and rural areas. City police and rural police are thankful to them."
Confessing before cops, Bante told that he is specialised in breaking any types of locks and helps the gang to get entry in the houses. He told that after breaking the lock, his job is to keep a watch outside.
Police registered the case on the complaint filed by Chivukula family, whose flat was also targeted. Bante, who had broken open many shops, houses and other offices, might have never seen such failure. On Tuesday, he was caught minutes after he broke the door latch and was guarding and waiting for his partner downstairs.
Chivukula family, who requested not to give their first name in the news report, told that they had locked their flat around 1.10 pm and had gone to the neighbour's house. Five minutes, they returned to find the broken latch and open window. Soon neighbours were alerted. Few of them peeped through the window and found two youths searching in the house.
While the residents locked the house from outside, their chaos alerted the thieves and they jumped off from the balcony to escape.
"We saw them leaping from the one balcony to other and alerted the ground floor residents to nab the thief. Before anybody could rush, they fled on their bikes parked in front of the apartment," informed Chivukula family.
However, while residents were alerting each other to get hold of the thief, one of them saw a man entered inside and joined the crowd.
"He was the thief and was shouting among the crowd, 'chor chor' but people found him suspicious and interrogated him. His pockets were searched and some instruments were found. Later, he was immediately handed over to Ambazari police that reached few minutes later," told Chivukula family member.
While the residents claimed that they saw four people fleeing on two bikes, Bante confessed before police that they were only two including him. They told that before Chivukula, they have also broken another house of the adjoining apartment but it was learnt later.
Residents claimed that many houses are burgled in past few years in Hill top areas. Despite of many police complaints, neither patrolling nor any case was cracked by the police.