Nagpur: The hearing by Maharashtra Electricity Regulatory Commission (MERC) being held in city on Wednesday over power tariff hike witnessed high-voltage drama when activists of Congress, Prahar, pro-Vidarbha students' organizations stormed the place, heckled the policemen, ransacked property and raised high-pitched slogans protesting and demanding rollback of hiked power tariff and ouster of the truant SNDL, the power distribution franchisee. The agitators even demanded cancellation of the hearing itself. The fiery situation called down but only after MERC accepted the memorandum of demands submitted by the organizations. The MERC hearing was being held at sprawling 'Vanamati' Complex housing Vasantrao Naik Rajya Krishi Vistar Vyavasthapan Prashikshan Sanstha, a government training centre, situated on VIP Road.
The "Halla Bol" was participated by City Congress President Vikas Thakre, Adv Abhijit Wanjari and other personalities. As soon as the MERC hearing commenced on Wednesday morning, the agitators assembled outside 'Vanamati' from nowhere and started raising slogans. The situation turned volatile when police stalled entry of agitators inside the complex. They charged that the police are gagging their voice when the hearing is meant for addressing people's grievances. The hearing is usually held after the MERC proposes hike in power tariff.
The City Congress President Vikas Thakre, who was heading the agitation, said, "The MERC has already decided to hike the tariff. The hearing is just a show-off. The power distribution franchisee – SNDL – is tormenting the consumers by various means. The agreement with SNDL should immediately be cancelled and the company should be expelled permanently," demanded Thakre. The agitators raised high-pitched slogans such as "Mahag Pani, Mahag Tel, Tax Nantar, Vij Fail," "Vij Darvadh, Janata Behaal, Kuthe Geli Maharashtra Sarkar," etc. When the police stalled entry of agitators, they heckled and pushed the cops and ran towards 'Vanamati.'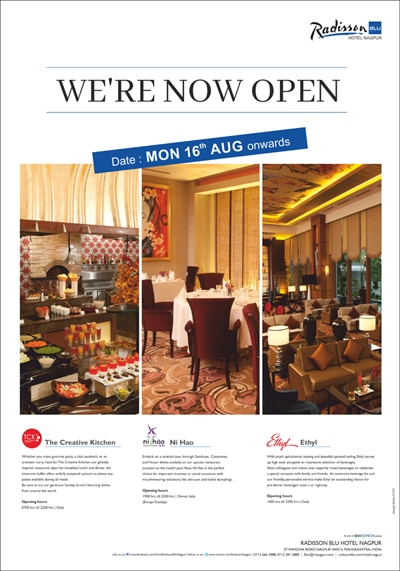 However, anticipating trouble, the authorities had put up a lock at the door of meeting hall. Enraged by this tactic, the agitators again resorted to sloganeering for one hour and later ransacked chairs kept outside. The MERC hearing continued amid the chaos. But sensing more trouble, jawans of Rapid Action Force were summoned and the agitators were pushed outside the complex.
A select delegation of Congress was later allowed to submit memorandum of demands to the Commission. The situation thereafter calmed down and the agitators dispersed.