High Court says Varsity and Academic Council not serious on issue of regular teachers


Next hearing on April 1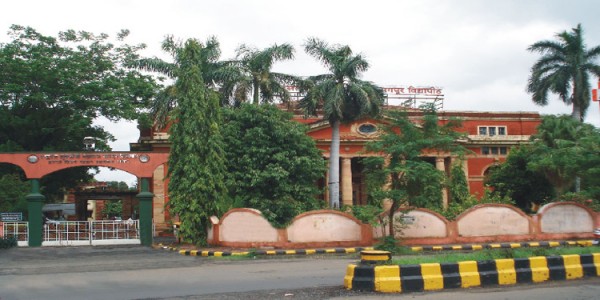 Nagpur News.
The Nagpur Bench of Bombay High Court once again blasted the administration of Rastrasant Tukdoji Maharaj Nagpur University (RTMNU) and the Academic council for not being serious on the issue of Regular Teachers in the 250 banned colleges. The The Double Bench of Justice Bhushan Dharamadhikari and Justice Bora on March 28, 2014 scolded the authorities orally.
The High Court had directed the RTMNU to take a positive decision on December 2013. In spite of such a long period of time given to the Varsity, they could not arrive at a solution or a way out. The next hearing on the petetion of Sunil Mishra will be on April 1, 2014. 
Sunil Mishra in his petion had alleged that many colleges do not have regular teachers. This issue of 250 banned colleges has caused a lot of chaos in the field of education. The lack of proper trained and approved teachers in Bachelor of Engineering, Master of Business Administration, Bachelor of Business Administration and other regular courses had come to fore in the petion.
The University had put a list of banned colleges in the official website.  The university had directed the banned colleges not to admit students.This issue was also placed in the Management Council Meeting. The management council had asked the VC to find a favourable solution to this issue. The VC had taken a tender stand of the issue too. The HC had passed remarks over the delay in submitting the affidavit. The HC had once again passed remarks over the discrepancy and shortage of proper details in the submission filed by the Varsity. The Double Bench of Justice Bhushan Dharmadhikari and Justice Bora on March 28, 2014
Student has to suffer for the delay by RTMNU in submitting details
The Court observed that the RTMNU administration is inefficient in maintaining coordination. The Varisty is delaying taking a decision over the issue of regular teachers. The University does not seem to be serious about the future of the students and the field of education.