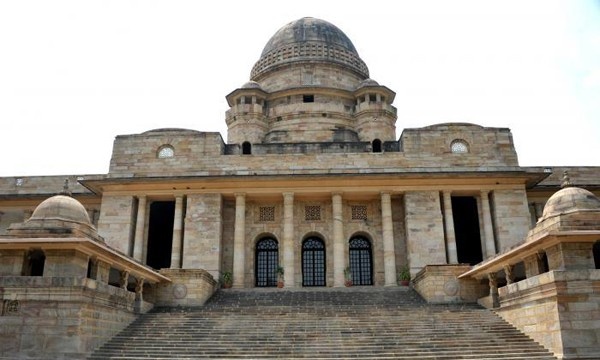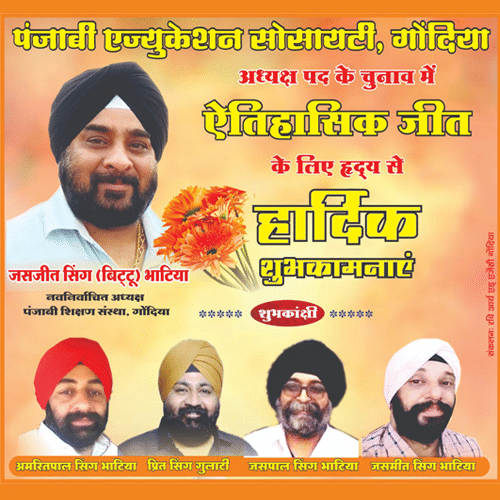 Nagpur: Nagpur bench of Bombay High Court on Thursday refused to protect 22 encroachers of Bezonbag and rejected their application challenging demolition notice issued to them.
Considering the hardship likely to be faced during rainy season, the High Court directed the authorities to demolish the encroachments on Bezonbag society land in the month of September after monsoon.
A division bench consisting of Justice Bhushan Dharmadhikari and Justice Z A Haq, while hearing a contempt petition filed by Madhukar Patil, also rejected apology tendered by Divisional Commissioner Anoop Kumarand sought his personal presence on July 26 to frame contempt charges.
There are allegations of large scale encroachment including one by former minister Dr Nitin Raut on a public utility plot.
The intervener applicants alleged that out of 306 odd encroachers only 22 were issued demolition notice and influential persons including Dr Raut have been spared. Bezonbag society is spread over 80.09 acre land since 1977 when this huge plot in North Nagpur was allotted for housing needsof Empress Mills workers and their legal heirs.
The original cost of 80 acre land was only Rs 4 lakh in 1977. The High Court in December 2008 had directed the Divisional Commissioner,Nagpur Division, to conduct survey of encroachments within four weeks. The Divisional Commissioner was also directed to conduct survey in respect of encroachments on the open space, which was required to be kept open.
The Divisional Commissioner was further directed to propose the steps for regularisation of encroachments by the mill workers, with a rider that such recommendations should not include regularisation of the commercial establishments including hotels, restaurants, bungalows, etc. In the meanwhile, present available open space after removal of encroachments,if any committed on the said space,was directed to be handed over to the Municipal Corporation by the Divisional Commissioner on or before January 31, 2009.
The State Revenue Department, in its affidavit dated October 25, 2010, had specifically stated that proposal regarding regularisation of the encroachments had to be scrutinised by the committee under chairmanship of Municipal Commissioner, and the committee was asked to prepare a proposal regarding regularisation.
As per Clause 7 of the Government Resolution dated April 4, 2002, encroachments on the publicutility/ semipublicutility land could not be regularised, the affidavit stated.
Municipal Commissioner in his affidavit furnished details about encroachment on the public utility lands and stated that 12,568.35 sq mt publicutility land specifically meant for garden had been encroached while 1,579 sq mt land reserved for public utility too had been encroached along with 2,316 sq mt land reserved for roads.
The previous DF Government had already given in principle approval to regularise the encroachments/unauthorised constructions of 34 original Mill workers over an area admeasuring 3,795.47 sq. mts. for the residential purpose over the Government land in Mouza Jaripatka admeasuring 39.80 acres; Mouza Indora admeasuring 26.39 acres and Mouza Hansapuri allotted to the Bezonbag Pragateesheel Kamgar Griha Nirman Sahakari Sanstha.
According to government records, out of 306 encroachments/unauthorised constructions by persons, who claim to be the heirs of the original mill workers, forresidential purpose, 163 encroachments/unauthorised construction have been prima facie found to be that of the legal heir sof the mill workers, on the basis of report of then Divisional Commissioner. Decision about remaining 143 persons claiming to be heirs of original mill workers, was pending.
The High Court had repeatedly directed the authorities to remove encroachments on public utility land since such encroachmentandunauthorised construction can not be regularised as per existingpolicy. The inordinate delay in taking decisional so invited sharp comments from HighCourt during the hearing of a PIL filed by Atmaram Ukey demanding demolition of all illegal structures. Months before 2014 elections, the DF Government had decided to regularise the entire layout by allotting an adjoining 8.79acre land(27,164.14 sqmts) by charging nominal price. If this additional land had been amalgamated to the Bezonbag Layout, the existing problem of 15percent open space land and 5 per cent land for publicutilities could have been resolved.
The State Government, in its affidavit filed before the High Court two years ago,hadassessed the value of said land at Rs 52.50 crore and later as per new ready recknor the cost was pegged at Rs 60 crore.
However, this proposal could not withstand judicial scrutiny and the High Court had rejected it and ordered removal of encroachments on May 6, 2014 and June24,2014. Since,noaction was initiated,the HighCourt had issued contempt notice against the Divisional Commissioner.
In his detailed affidavit, present Divisional Commissioner Anoop Kumar stated that 54 plots have been handed over to the NMC while 22 plots are under encroachment and structures will be demolished. This notice was also subject matter of challenge by interveners, but same was turned down by the High Court. Adv Firdos Mirza appeared for the petitioner.
Senior Counsel SubodhDharmadhikari andAdv Shishir Ukey represented Divisional Commissioner. Adv Shreerang Bhandarkar held the brief for interveners.