Nagpur: Hero MotoCorp Ltd, the world's largest two-wheeler manufacturer, today extended its partnership with the Maharashtra State Police. The Company presented 25 new Hero Duet scooters to the women police officers of Nagpur Police Department, under the project 'Bharosa Cell'.
Launched in January 2017, Bharosa Cell is a special initiative of Nagpur Police Department to provide assistance to distressed citizens, particularly women and children in the City.
Equipped with sirens, flash lights, PA systems and other essential police accessories, the new Hero Duet scooters will help women police officers in the city perform their patrolling duties more effectively.
Rajesh Mukhija, National Head-Service & CRM, Hero MotoCorp, handed over the Hero Duet scooters to Dr. K. Venkatesham, Hon'ble Commissioner of Police, Nagpur at a special ceremony. Also present on the occasion were other senior officials from the state police department and Hero MotoCorp.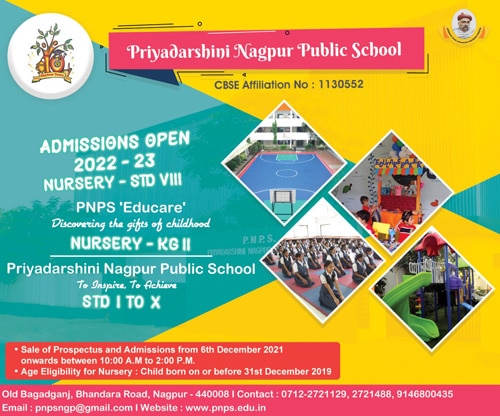 Hero MotoCorp through its association with state police departments of eight Indian states including – Maharashtra, Chhattisgarh, Rajasthan, Uttar Pradesh, Telengana, Haryana, Uttarakhand and Madhya Pradesh – has handed over more than 600 two-wheelers to police departments under the various projects.
Speaking on the occasion, Vijay Sethi, Chief Information Officer & Head – Corporate Social Responsibility, Hero MotoCorp, said, "As the market leader and a responsible corporate citizen, Hero MotoCorp has always been committed to bringing effective societal enhancements across the country. We have initiated various programs across national and regional levels, focusing on Road Safety and Women Empowerment. One of our key programs recently has been partnering with state police departments and empowering the women police officers with mobility. The extension of our association with Maharashtra State Police is a reaffirmation of our commitment and adds another chapter to our journey."

In 2016, Hero MotoCorp collaborated with the Nagpur Municipal Corporation, the city Traffic Police and the State Education Department, to inaugurate a world-class traffic Training Park in Nagpur. The initiative has been highly successful in imparting road safety training among the youth of the city.
Hero MotoCorp has additionally adopted Traffic Training Parks at Hyderabad, Gurugram, Delhi, Lucknow and Rourkela. The company also runs a Student Police Cadets (SPC) program in association with the Haryana Police, which has been a resounding success since its inception. This programme instils social values in the students, while providing them with physical fitness training.
Under the aegis of its CSR initiative, Ride Safe India, Hero MotoCorp also conducts various nationwide programs to promote road safety.