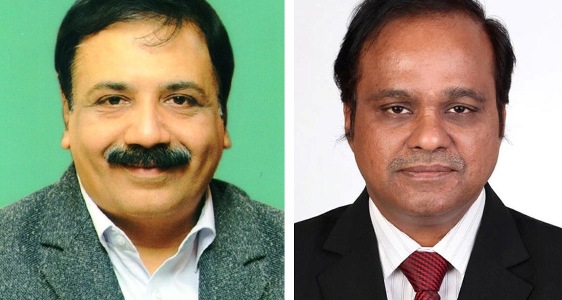 Nagpur News.
Joint Secretary of Vidarbha Taxpayers Association (VTA) Hemant Trivedi and Secretary of Steel and Hardware Chamber of Vidarbha & Executive Body Member of VTA Sanjay K. Agrawal are being nominated in LBT Grievance Redressal Committee formed by Nagpur Municipal Corporation (NMC). 
Local Body Tax (LBT) has replaced octroi in Nagpur which being altogether new tax procedure is estimated to cause frequent grievances and disparagement from traders as well as consumers, thus this committee has been formed by NMC to be headed by Municipal Commissioner Shyam Wardhane as its Chairman.
Both Hemant Trivedi and Sanjay K. Agrawal expressively expressed their gratitude to Municipal Commissioner Shyam Wardhane and Assistant Commissioner Mahesh Dhamecha for their nomination in the Committee and have invited taxpayers to submit their complaints, if any to them, Trivedi – 9823062781 and Agrawal – 9822222631 as first meeting of Committee is scheduled to be held on 10.10.2013, which shall be chaired by Municipal Commissioner Shyam Wardhane.
J. P. Sharma, president and Tejinder Singh Renu, secretary VTA has also appreciated the formation of LBT Grievance Redressal Committee by NMC, which shall assist in solving issues amicably.