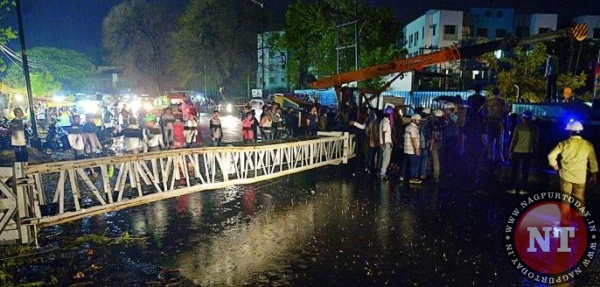 Nagpur: A tower crane of Mahametro engaged in the construction of the Jai Prakash Nagar Station near Coca Cola company square on Wardha Road on Saturday came down following a sudden burst of gusty winds accompanied by rainfalls. Some areas also plunged into darkness during the stormy weather.
Many tree were uprooted across the city as per the information available with the fire control room.
A two-wheeler-borne person and some passers-by were miraculously saved after the Mahametro crane of ILFC company crumbled on the road. A bike, a three-wheeler and couple of vegetable vendor's carts were crushed under the crane but there were no other casualties.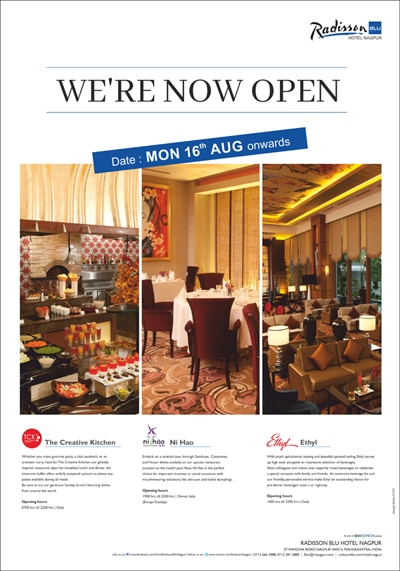 Orange City Water works too released a press release stating the water supply in the city will remain affected on Sunday due to strong winds and rains leading to power failure which crippled the Navegaon Khairi pumping station and few other units including Godhni, Gorewada and Kanhan.
SNDL authorities too shared information that most of their feeders were charged and restored in little more than an hour except in few locations like Jafar Nagar, Vayu Sena Nagar, Godhni Road and KT Nagar-Katol road. Till filing of the report, SNDL authorities had managed to restore supply in 92% of the affected localities.