Do you like to know everything that's buzzing in Nagpur? Like our page to stay updated!
Winter is the season of dipping temperatures and increasing food cravings. This is the season when one look forwards to a great variety of food. As with every year, the students of Shri Balasaheb Tripude College of Hotel Management is back with its annual food festival and this time it's named Tandoori Nights. The theme for this year is Mediterranean cuisine with a dash of Chinese and Indian fare.
This year, students are preparing more than 80 different food preparations along with various accompaniments for the food enthusiasts of Orange City. The specialties for this edition of the food festival include delicacies like Pinchos Morunos, different types of pizzas and pastas, Spaghetti Bolognaise, a selection of different breads and Paella Alla Valenciana among others. The starters offered will include Cottage Cheese Croquettes, Paneer Tikka , Hara Bhara Kabab, Potato Corn Kabab, Pahadi Paneer Tikka while the non-vegetarian side will feature the likes of Tandoori Chicken, Chicken Tikka, Ginger Chicken Kabab, Bhuna Mutton and Chicken Pahadi Tikka. There will be four sections in the Menu – International Delicacies, Special Indian Kitchen, Chinese Section and Dessert Section.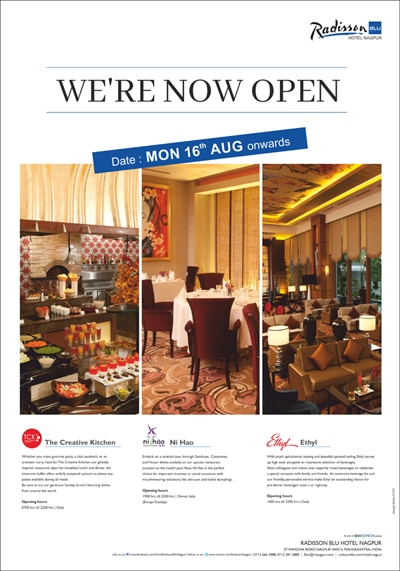 The show-stopper of the event, however, promises to be the live Tandoor Section, something that everyone can look forward to.This time, Tirpude College plans to level up and we can't wait to see what deliciousness they come up with!
Date: December 6th to 11th 2016.
Timing: 7 p.m onwards.
Address:
Shri Balasaheb Tirpude college of Hotel Management and Catering Technology 1, Balasaheb Tirpude Marg, Civil Lines, Sadar, Nagpur, Maharashtra, 440001