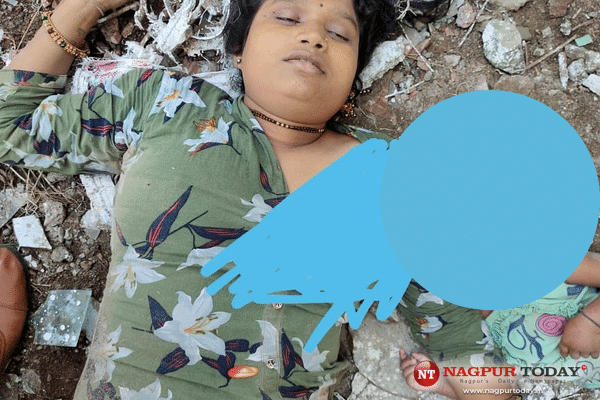 Nagpur: In a heartbreaking incident, a 6-month-old girl along with her 4-year-old brother was found beside the body of their mother at the compound of Shivaji's Agriculture College, near Panchavati, Police said. The guard of the college noticed the three on Friday. Investigations later revealed that the woman was missing for the last two days, they added.
According to police sources, the guard at Shivaji Agriculture College heard cries of a baby and went to look for it. To his utter shock he found a baby girl clinging to the body of a deceased woman. He spotted the woman's 4-year-old son at some distance.
Gadgenagar Police were informed and they soon reached the spot. When police asked the 4-year-old boy, all he could tell was that his name was Rudra, his mother's name was Tanushree and sister's name was Ketki. Police later came to know that they belonged to Ruikhairi village under jurisdiction of Butibori Police Station.
Butibori Police Station was contacted and informed about the woman. During further probe, it became evident that the woman was Tanushree Sagar Karluke of Ruikhairi village and was missing for the last 2 days. Tanushree Karluke's relatives have been informed.
The post mortem will be performed after the woman's relatives reach the city. The cause of Tanushree's death will only become clear after the postmortem. Meanwhile, the little boy and baby girl were send to Holy Cross Orphanage Home for the time being