High Court says orders passed by it on 7.3.2016 must be complied with and the encroaching hawkers removed or face fresh contempt of court rap.

Nagpur: Taking a serious view of fresh encroachment of Sitabuldi Main Road by hawkers, a Division Bench of Justice B P Dharmadhikari and Justice Pradeep Deshmukh at Nagpur Bench of Bombay High Court has sought response from the Municipal Commissioner and Police Commissioner on a civil application filed by the petitioner Sitabuldi Merchants Association alleging fresh contempt of court by not following the interim orders passed on 07-03-2016. The High Court has clearly stated that the orders passed by it must be complied with by all.
Adv Tushar Mandlekar, appearing on behalf of the petitioner association, argued that in spite of clear orders passed by High Court on 07-03-2016 the authorities have failed to "relocate" the registered hawkers in "Hawkers Zones." Notably, the High Court had clearly directed the Municipal Commissioner and Police Commissioner to relocate the registered hawkers on Sitabuldi Main Road to Netaji Market and Kumbhartoli areas after the NMC made a statement to that effect. The authorities were also directed to remove illegal hawkers within 15 days. The petitioner alleged that in spite of the clear directions all the hawkers are still doing their business on Sitabuldi Main Road which is a "No Hawking Zone" and therefore committed fresh contempt of court.
The counsel for the petitioner urged to take action against the government authorities for "willful and deliberate breach" of the orders passed on 07-03-2016 which amounts to contempt of court u/s 11 of Contempt of Court Act 1971 read with Article 215 of Constitution of India.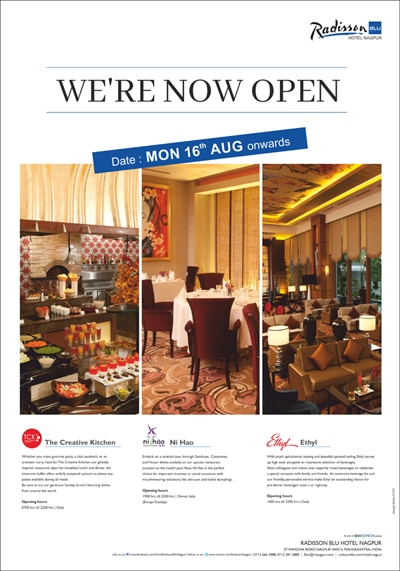 Adv Sudhir Puranik, representing the NMC, has orally assured the court again that Municipal Commissioner will take action and abide by the orders. He sought two weeks time to file response. Adv. Vikram Marpakwar argued for the hawkers and stated that the hawkers were not given alternate land in Hawking Zones, if given they are willing to go to the new place. He placed the list of 320 hawkers who are registered by the Nagpur Municipal Corporation. The High Court sought response from the authorities and clearly stated that earlier orders passed by it must be complied with.
It is pertinent to recall that Sitabuldi Merchants Association had filed a contempt petition alleging that various directions issued by High Court in WP No:-3681/1997 where registration of hawkers and creation of "Hawking Zones" was directed by the High Court. It is the contention of the petitioner that all the orders passed by the High Court from time to time are not being followed in its complete breach and continuous contempt is being committed by the authorities.