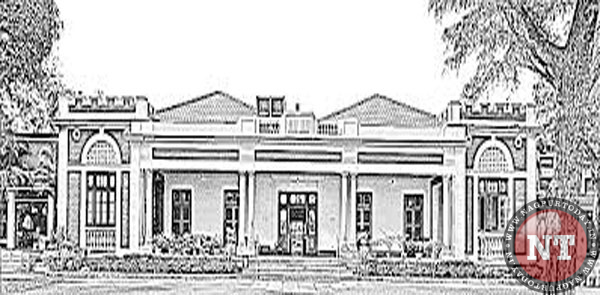 Nagpur: Justice Shushan Dharmadhikari and Justice Arun D Upadhye, at the High Court here, have partly allowed and disposed of the writ peti-tion filed by the president of the Gondwana Club in the city, Jaideo Kale against the notification of March 9, 2004 served upon the Club and quashed and set it aside on the ground that it suffers from non application of mind on the part of the respondent-authorities. However, the Court has given liberty to the respon-dents to take fresh decision in this regard in accor-dance with law. Through the impugned notification issued under section 10(1) of the Contract Labour (Regulation and Abolition) Act, 1970, the authorities had prohibited employ-ment of contract labour in khan-paan services and security services in the petitioner-Club.
After perusing Supreme Court Constitution Bench judgment in the case – Steel Authority of India Ltd vs National Union Water Front Workers and Others -AIR 2001 SC 3527, the HC has pointed out that this clearly shows that merely because employer violates provisions of the 1970 Act,there cannot be auto-matic regularization of the contract labour or grant of permanency. The employment of con-tract labour can be prohib-ited in specified circum-stances.
The circumstances or grounds do not figure either in the impugned notification or in the sub-missions in reply filed by the State Government and the State Advisory Contract Labour Board's Chairman, the Labour Min isterin the notification , language of section 10 has been used to support this satisfaction. How alleged denial by the petitioner itself tanta-mount to fulfillment of the contingencies envisaged in section 10(5), is therefore, not apparent. If such reftisal is to be utilized for issuing such notification then as no employer would be ready and willing to regularize and grant permanency to such contract labour, respondents would be required to issue such noti-fication in cases of all employees/establish-ments.
Hence this notification showed non application of mind. Due to the Interim order by the HC , the impugned notification could not oper-ate. Thereafter, employment of security guards is regu-lated by an independent legislation in the State-Maharashtra Private Security Guards (Regulation of Employment and Welfare) Act, 1981 and the Private Security Agencies (Regulation) Act, 2005. Provisions of these Acts ,therefore, need to be exam-ined by the respondents, if any fresh decision is to be taken. Not only this , if such action is taken only against the petitioner-Club, and therefore,it was singled out , permission to continue contract labour in same services else-where,may also be one of the important considera-tions. Advocate Harish V Thakur appeared for the petitioner-Club. AGP AR Kulkarni represented the respondent-State.