Nagpur: In a relief to suspended Sarpanch of Dahegaon Rangari Gram Panchayat Archana Chaudhary the Nagpur Bench of Bombay High Court has quashed the FIR registered against her at Khaparkheda Police Station on 18.7.2017 for the offences punishable under Sections 409, 420, 34 of the IPC.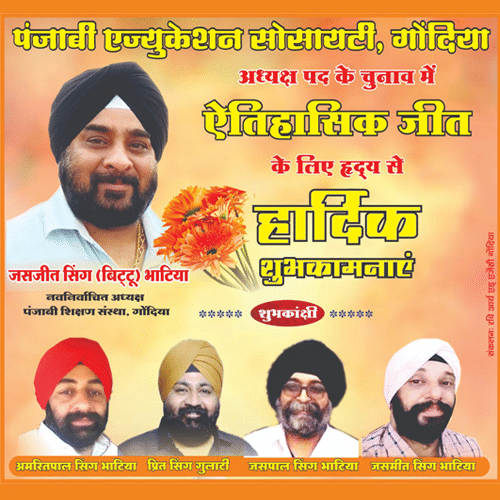 Chaudhary had approached the High Court with a prayer to quash and set aside the First Information Report. She had claimed that FIR was lodged as a counter-blast to her ongoing fight against powerful persons and she submitted representation to ZP CEO and even Chief Minister.
After the hearing, the Division Bench of Justice Vasanti Naik and Justice M G Giratkar termed the action as hasty and with mala fide intention and quashed the FIR registered against Archana Chaudhary. The court cited the judgment in the case of State of Haryana versus Bhajanlal. "Since the probe committee has not mentioned any kind of irregularities in its report and the action was initiated with mala fide intentions, the FIR has been quashed," the court ruled.
Adv Anand Jaiswal and Adv Prakash Tiwari represented the petitioner Archana Chaudhary. APP Anand Deshpande argued on behalf of State.
It may be recalled that Archana Kishore Chaudhary, the Sarpanch of Dahegaon Rangari in Saoner Tehsil, District Nagpur, was suspended on the charges of misuse of power, misleading the government and people for personal gains and other charges.
The complainant Chandrakant Janardan Gondane, resident of Dahegaon Rangari, had submitted a complaint to the Divisional Commissioner, Nagpur Division against the Sarpanch of Dahegaon Rangari Archana Chaudhary and 11 other members of the Panchayat Samiti. Gondane had charged the Sarpanch and others of misuse of office.
According to Gondane, the Sarpanch and others had went ahead with establishing weekly market at Dahegaon Rangari from 19.8.2014 despite knowing that permission of Zilla Parishad is necessary in accordance with Section 70 of Gram Panchayat Act. Gondane had listed a host of other charges accusing the Sarpanch of misusing powers and indulging in illegal acts for her personal gains.