Nagpur:  The additional 50 MBBS seats in Indira Gandhi government medical college and hospital (Mayo Hospital) have been once again given protection by the Nagpur bench of Bombay High Court. In coming academic year, the court has directed Central government not to act on recommendations on the Medical Council of India (MCI) on issue of these additional seats. Due to this, total 150 MBBS seats in Mayo Hospital will remain as it is.
Since the government was unable to provide necessary facilities, the Medical Council of India had recommended the Central government not to give new permission to additional 50 seats in Mayo. This was brought to the notice of the high court by amicus curie Adv Jugalkishor Gilda.
The court had asked the State government to file reply on this issue. Accordingly, dean of Mayo hospital Prakash Wakode filed an affidavit in the court and gave information about lacuna cited by the Medical Council of India and measures taken. In its report, the Medical Council of India had mentioned various issues like vacant posts of professors in various departments, availability of four X-ray machines, shortage of beds etc. After completion of new building of hospital, many of these problems will be solved. This building is scheduled to be completed up to December 31, 2015, informed Dr Wakode.
Judges duo Bhushan Gavai and Mrudula Bhatkar after considering above facts, passed orders.
HC slams MCI

The Nagpur bench of Bombay High Court has slammed the Medical Council of India. Last year the high court had asked the state government to file affidavit about making available facilities and had given protection to additional seats. The Medical Council of India had moved the supreme court against this decision. The Supreme court had dismissed MCI's petition.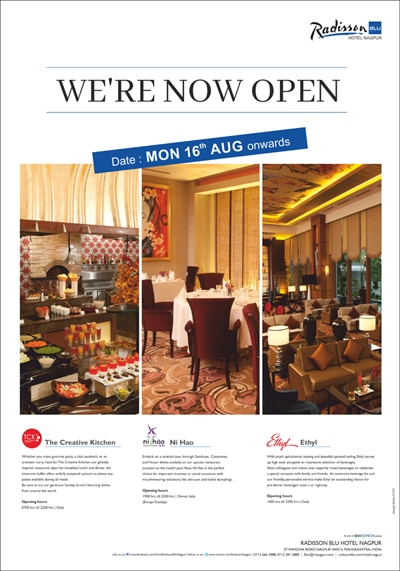 Still after this, the Medical Council of India recommended to the Central government to reduce MBBS seats in the Mayo hospital. This is contempt of court. The government has given assurance to remove deficiencies up to December 2015. Due to this there is no question of cancelling approval to additional seats even before this period ends.
The court will take serious steps against the Medical Council of India in future if any attempt to reduce even one seat is made, the high court warned the Medical Council of India.