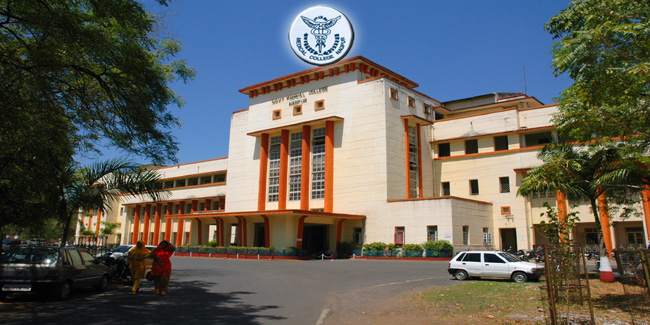 Nagpur News: In a major development, the Nagpur Bench of Bombay High Court has permitted the Government Medical College for increasing the number of post graduate seats.
The seats would be increased from academic session 2013-14.
It may be noted here that the Medical Council of India (MCI) had denied the permission for increasing the seats on December 12, 2012. The reason given for this was that the Maharashtra State Health Sciences University Nasik had not provided the recognition certificate for the increased seats. But the MCI as per norms is to give the college an opportunity to make required improvements before denying permission. MCI had straight away quashed GMC's application seeking increase of seats. It was this decision of the MCI, which was challenged in high court.
While delivering final verdict division bench of Justices Bhushan Dharmadhikari and Arun Choudhary directed the MCI to clear all application of the GMC and complete the procedure before May 31.
It may be recalled here that the GMC had filed an application with the MCI for increasing about 18 PG seats. It is necessary for every college to attach recognition certificate from the medical university. The GMC had attached a certificate from the State government and had said that the recognition from the medical university would soon be provided. MCI had accepted the application. The GMC as per its promise submitted the recognition certificate on June 7 along with ` 8 lakh as fees.